Gangs Of Sherwood - What We Know So Far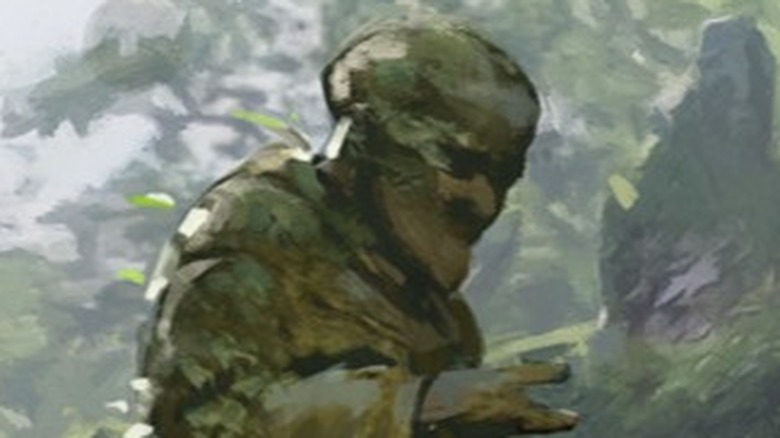 Nacon
Action-adventure "Gangs of Sherwood" takes the classic tale of Robin Hood (who may or may not have existed) and adds a dystopian twist. Players step into the roles of the Merry Men as they face off against the Sheriff of Nottingham and his army, a formidable force augmented by the Philosopher's Stones. Build a strong reputation and enhance your battle prowess by liberating the oppressed citizens of England through battle and coin. Designed for co-op, you can work your way through the narrative alone or with up to three friends. 
As either Robin, Marian, Friar Tuck, or Little John, players cut a path from Sherwood Forest to the Sheriff's flying castle. Each character comes with a customizable playstyle, complete with upgradable equipment and abilities. In addition to super soldiers, the heroes will face war machines and challenging boss fights. To accomplish their goals, they must work together to strategize and pull off increasingly potent combos.
Ready to rob from the rich and give to the poor? Here's what you should know about "Gangs of Sherwood."
What is the release date for Gangs of Sherwood?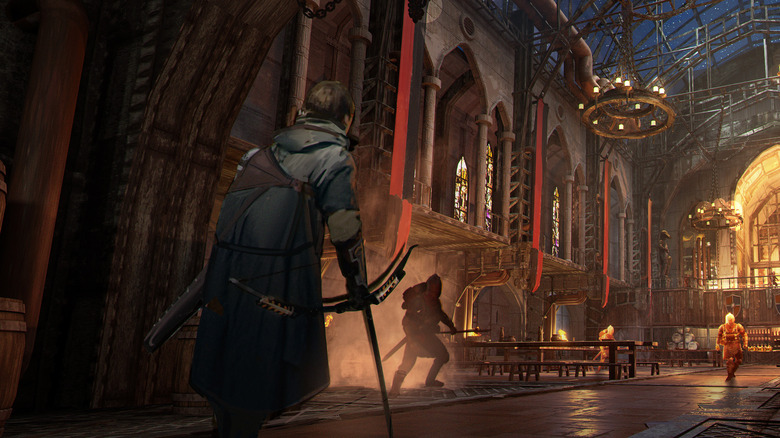 Nacon
Announced during Nacon Connect 2022, "Gangs of Sherwood" will release at some point in 2023 for PlayStation 5, Xbox Series X|S, and PC via Steam and the Epic Games Store. The publisher has not shared pre-order or pricing information, but its games typically retail in the $20-$50 range. Boasting a large portfolio, some of Nacon's other titles include Lovecraftian adventure "The Sinking City," the stealth-focused "Styx: Shards of Darkness," and alternate French Revolution RPG "Steelrising."
Developer Appeal Studios has a long and somewhat checkered history in the gaming industry (via MobyGames). Founded in 1995, the company created the "Outcast" IP, though it declared bankruptcy before completing the sequel. The studio reopened over 10 years later in 2015 and THQ Nordic parent company Embracer Group AB acquired it in 2021. Like a phoenix rising from the ashes, Appeal now has "Gangs of Sherwood" and "Outcast 2 – A New Beginning" in production. With support from powerhouses like Nacon and THQ Nordic, Appeal Studios is living its very own comeback story.
Is there a trailer for Gangs of Sherwood?
Nacon and Appeal released a 50-second teaser trailer for "Gangs of Sherwood" in early July 2022. Though short, it contains a blend of cinematics and gameplay that establishes the tone and direction of the title.
One of the Sheriff of Nottingham's representatives walks through an alleyway in the opening moments. He pauses to pick up two gold coins using what resembles telekinesis before an arrow splits open his bulging money bag. Four figures with glowing weapons emerge from the mist at the end of the street, sending the man running for his life.
The focus then shifts to pre-Alpha footage showing Robin, Friar Tuck, and Little John traversing various locales and attacking enemies. Robin wields a bow, Friar Tuck has some manner of punching apparatus, and Little John carries a massive hammer or club. Maid Marian is notably missing from the action, but the earlier cinematic highlights her holding a sword. The trailer closes with shots of several in-game environments ranging from crumbling ruins to military trenches and industrial cityscapes.