The Quarry Director Will Byles Names His Horror Movie Favorites And How They Inspired The Game - Exclusive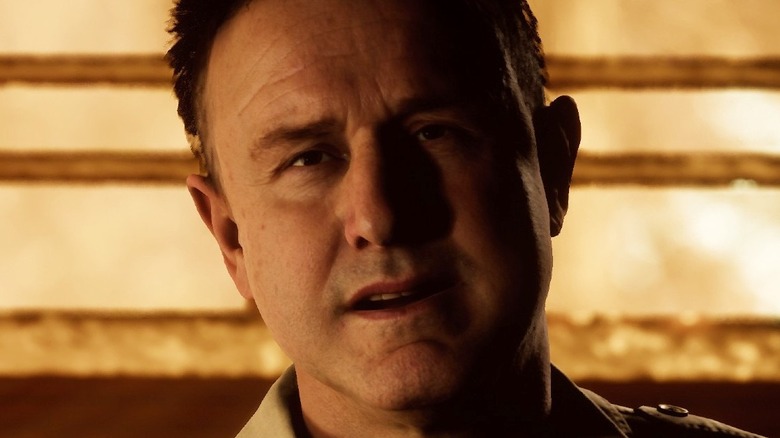 2K Games
Given the setting of the game, its characters, and the nerve-rattling circumstances players find themselves in, it's clear that "The Quarry" writer-director Will Byles is a major aficionado of the horror film genre. It's Byles' first horror-themed video game after the worldwide success of 2015's "Until Dawn," where a group of young men and women struggle to survive the night atop the haunting environs of Blackwood Mountain.
"The Quarry" is a game that follows the plight of nine camp counselors who are attempting to survive a night of terror after encountering the demented Hackett family in the remote woods of upstate New York. While a movie series like "Friday the 13th" may immediately pop into players' minds when hearing about the basic premise of "The Quarry," Byles said there are many more influences on the game than the initial connection to the 1980s slasher franchise.
"There's a little stable of the classic slashers [that influenced the game]," Byles told Looper in an exclusive interview. "There's 'Friday the 13th,' which is the whole summer camp thing ... There are also homages to "The Hills Have Eyes' and "Deliverance" — what they call 'killbilly' movies or 'hick flicks,' so there's that side of it. We purloined little bits and pieces from all of these things."
Plus, Byles added, there was quite a bit of influence from his favorite films of all time.
A chainsaw scene in The Quarry is a tip of the cap to one of Byles' favorite horror films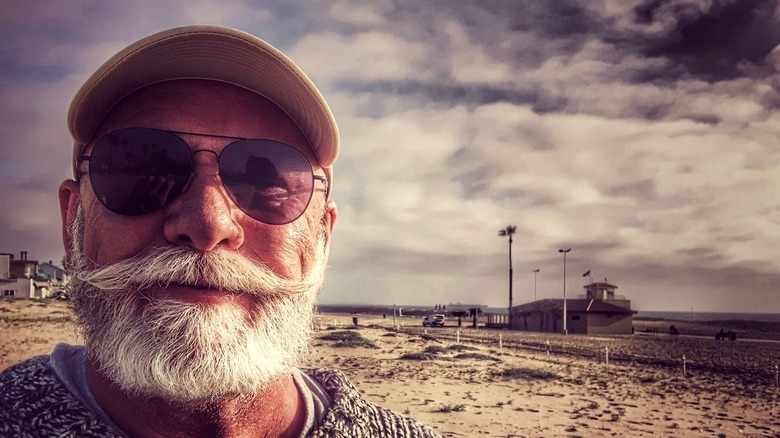 2K Games
Naturally, "The Quarry" is chock-full of blood, horror, and gore throughout, including a scene where one of the counselors uses a chainsaw to amputate another one of the counselor's hands. A scene like that can only point in the direction of "Evil Dead" franchise antihero Ash Williams (Bruce Campbell), who used a chainsaw to lop off his possessed hand in director Sam Raimi's 1987 horror film classic "Evil Dead II." Byles said it wasn't done by coincidence.
"'Evil Dead II' is probably my favorite [horror film]," Byles told Looper. "I love 'Evil Dead,' but 'Evil Dead II' has the bigger budget. It is genius. I massively, hugely admire Sam Raimi. He's an incredible filmmaker."
Byles added that another one of his all-time favorite horror films is writer director John Landis' 1981 landmark horror film, "An American Werewolf in London."
"There are a few nods to that in 'The Quarry.' A [college rejection] letter in the game is from Landis University. ['An American Werewolf in London' is] a genius film and we paid homage to a large part of that, including the music style of the game," Byles revealed. "We've used a lot of [Landis' style of] incongruous, slightly oddly felt juxtaposition with light, frothy music and really nasty horror. That was really important that we went down that route."
A black and white thriller from an unlikely director is among Byles' top three horror films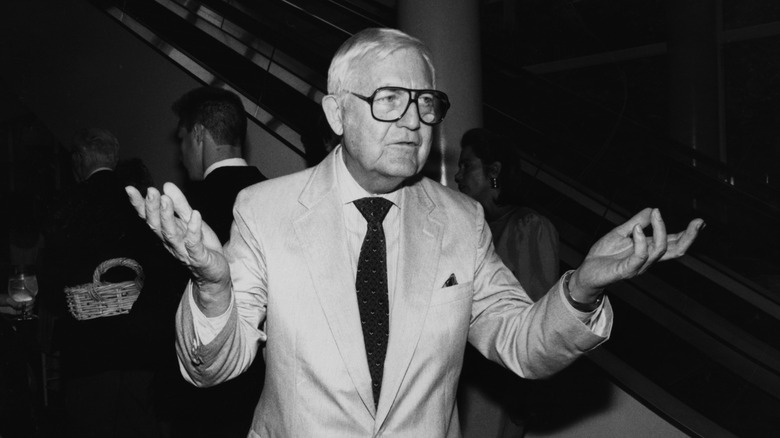 Catherine Mcgann/Getty Images
Film lovers know of director Robert Wise for helming such classic movie musicals as 1961's "West Side Story" and "The Sound of Music" from 1965, but between those films exists a horror film gem that Byles counts as a major inspiration.
"One of my favorite films, I'd say a top three pick, is an old black-and-white film from 1963 called 'The Haunting.' It was fantastic. It was genuinely scary at the time," Byles enthused. "If you watch it now, it's less scary only because everything ever done since has been stolen from that. It was genius. It was Robert Wise who directed it. Robert Wise was an amazing filmmaker. It's genuinely one of the scariest films ever made."
Starring Ted Raimi, Siobhan Williams, David Arquette, Lin Shaye, and Lance Henriksen, "The Quarry" is available in store and online from Supermassive Games and 2K Games.