Halo 2 Player Fulfills MoistCr1TiKal's $20k Challenge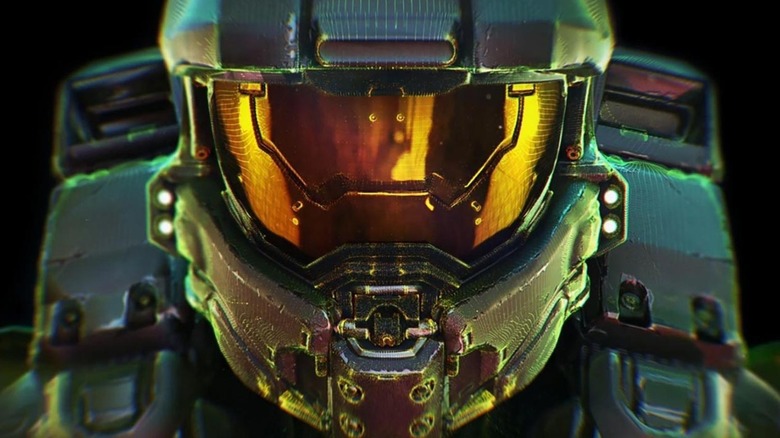 Xbox Game Studios
All these years later, "Halo 2" is still resonating with fans just as it did when it first dropped in 2004. The series as a whole has stood the test of time, captivating gamers with thrilling FPS gameplay. On top of that, it offers opportunities for collaboration and, perhaps even more enticing, competition.
Advertisement
Streamer MoistCr1TiKal recently added an extra incentive for any "Halo 2" player who could beat one of its hardest challenges. Known as the LASO (Legendary All Skulls On) Deathless challenge, what's considered the hardest feat in "Halo 2" involves activating 13 of the 14 Skull gameplay modifiers to max out difficulty. Skulls do everything from decreasing enemy ammo output to increasing their observance, making an overall tricky gameplay landscape. The one Skull not utilized in the challenge gives Master Chief invisibility, so its omission only makes the challenge more difficult. On top of it all, players must complete the challenge without dying.
As for MoistCr1TiKal's LASO Deathless challenge offer, he originally offered players $5,000 to complete "Halo 2" on its hardest mode, only to quadruple the amount to a hefty $20,000 on July 16. He sees the challenge as one of gaming's hardest, and though a few streamers caught his eye for their progress in "Halo 2," most failed at the LASO Deathless runthrough after level 1. However, just a few weeks into the challenge, a gamer finally made it happen, setting a world record and snagging some major cash.
Advertisement
JerValiN beats MoistCr1TiKal's Halo 2 challenge, earning $20k
During his Aug. 3, 2022 stream, Twitch streamer JerValiN completed the MoistCr1TiKal "Halo 2" challenge. He earned himself an impressive $20,000 in the process, on top of the respect of "Halo 2" players who understand just how unbelievable it is to accomplish such a feat.
Advertisement
Near the end of the nearly 7-hour stream, JerValiN pulled it off and celebrated with his viewers: "Alright, there you go, chat. F**king done!" As soon as he completed the impressive LASO Deathless run of "Halo 2," his family also came onto the stream, cheering and celebrating the lucrative victory. As a family member gave him a hug, he thanked his chat again and noted many new subscriptions and donations, likely giving him even more reason to celebrate.
Reflecting on the victory with clear pride in his accomplishment, JerValiN shared, "It feels good. I had a lot of pressure on me, chat ... I felt like I had to be the first one to do it. I felt like it had to be me. I felt like it wouldn't have been right if it wasn't me. It's a load off. We did it." He went on to point out that he knew MoistCr1TiKal had been watching and that he'd be happy to send over the clip for him to check to confirm the victory, though he's confident he got the job done. 
Advertisement