Genshin Impact Devs Respond To Quest-Ending Bugs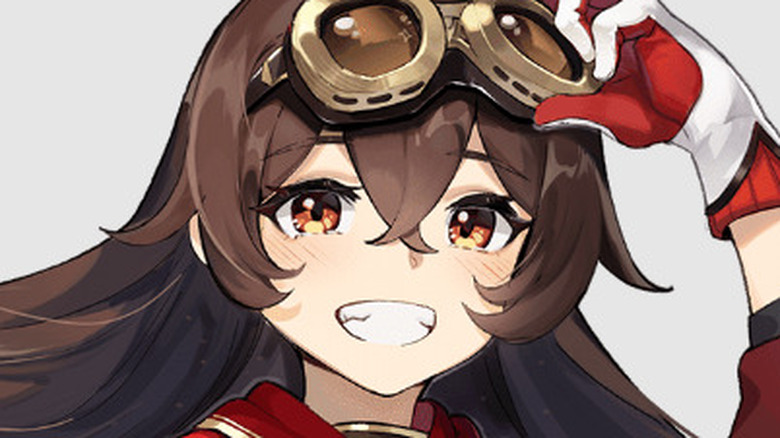 miHoYo
When "Genshin Impact" released in 2020, it immediately made a mark and has continued to excite fans since. The free-to-play title ended up becoming the most successful international release of a Chinese game. Though many had mixed feelings about the similarities to "Breath of the Wild," "Genshin Impact" held its own and even went on to surpass the "Zelda" hit in sales. But although "Genshin Impact" has done quite well, it's far from perfect, and fans have run into a few major issues in recent days. Thankfully, the developers have responded to an assortment of quest-ending bugs that have been significantly hampering players' experiences.
As a game that continues to update over time with new characters and quests, "Genshin Impact" is used to making tweaks to stay current. All that being said, a bug big enough to hamper quest completion is a major problem. On Aug. 4, 2022, "Genshin Impact" shared an update on Twitter alerting players of the bug and the team's plans: "Dear Travelers ... Due to a system error, some Travelers have encountered a quest issue. Our developers are working hard to fix this problem as we speak. We will promptly notify Travelers regarding the follow-up via notices once the issue has been fixed." Since then, miHoYo has issued further details regarding the glitches and how to resume playing as normal.
Genshin Impact devs patch bugs in a day
On the Genshin Impact blog, the developer explained that some players had found themselves unable complete Domain objectives thanks to a strange glitch. Some players also encountered strange dialogue trees that left them stuck in a specific mission. Luckily, it wasn't long before the devs shared that the issue had been resolved on Aug. 5, 2022. The game's official account tweeted, "This issue has now been fixed. Travelers affected by this issue can exit the game from the Paimon Menu and log in again to resolve the corresponding issue."
In addition to the quest completion and dialogue bugs, there was a problem that caused some players to lose Treasure Chest access after beating "The Treasure of the Four Skerries" World Quest. This issue will be patched in a future hotfix, but "Genshin Impact" players don't need to worry about missing out on any major rewards. To compensate for the many issues, the "Genshin Impact" team is directly mailing players 120 Primogems. The devs have asked that players claim their free Primogems by August 7.