Kirby Fans Just Got Surprising News About Dream Buffet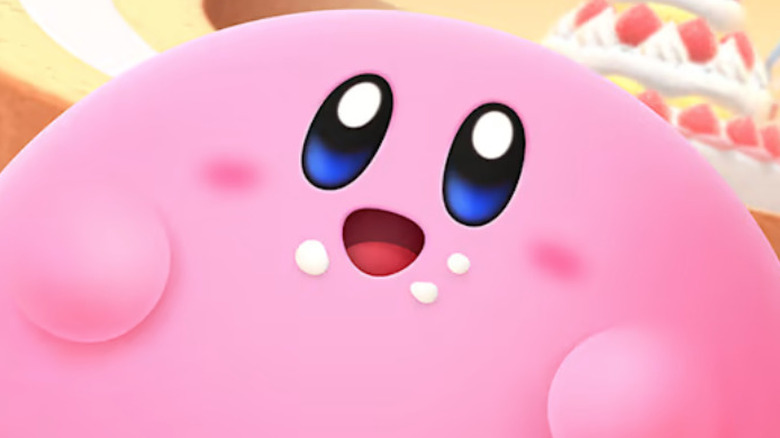 Nintendo
Nintendo surprised Kirby fans back in July with the announcement of another game featuring the pink blob releasing this year, the "Fall Guys"-inspired "Kirby's Dream Buffet." The announcement came only a short while after the release of "Kirby and the Forgotten Lands," a 3D platformer with mindbending Mouthful mechanics. While an exciting announcement, "Kirby's Dream Buffet" isn't another single-player adventure. Instead, the trailer shows four versions of Kirby competing through a race course, eating strawberries along the way and growing in size. Considering some of the terrible things Kirby has swallowed in the past, strawberries feel pretty tame.
When it was announced, "Kirby's Dream Buffet" was given a Summer 2022 release window and a month later, Nintendo gave the official release date for this smaller party game, along with a new trailer showing off some gameplay. Here's when you can expect to compete with your friends in "Kirby's Dream Buffet."
Kirby's Dream Buffet releases soon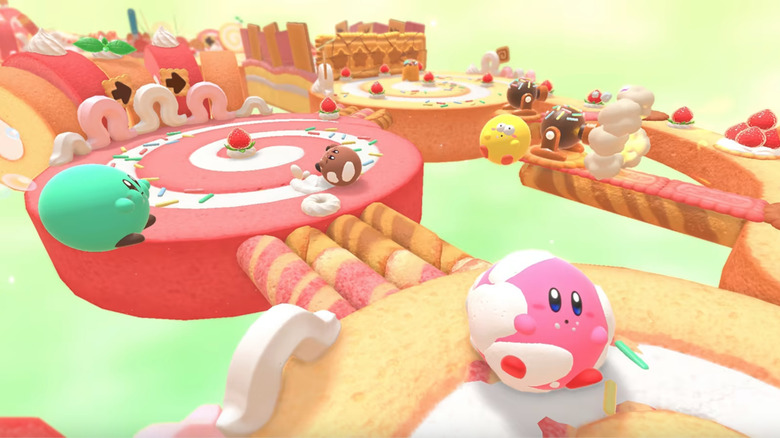 Nintendo
Announced in a tweet, "Kirby's Dream Buffet" is releasing on August 17. The game, which is only available digitally via the Nintendo eShop, is also now available to pre-order and will only cost $15. Players will be able to enjoy the multiplayer fun both locally and online with friends. The new trailer gives a fresh look at gameplay, explaining that the goal is to compete against three other players while trying to consume the most strawberries across three game modes. The player who eats the most strawberries and has the fattest Kirby by the end wins.
The first game mode is a race, where Kirby must roll across an obstacle course while collecting strawberries. Additional strawberries are awarded for winning the race, so you need to balance collecting strawberries during the race with moving fast. The second game type is called minigame, where Kirby is put into a small arena and must collect strawberries while bumping his opponents out of the way. The final round is battle royale, where players are put into a bigger arena. In this mode, you can steal your opponent's strawberries by knocking them off the map.