Rumbleverse: How To Fix Error Communicating With Epic Online Services Issues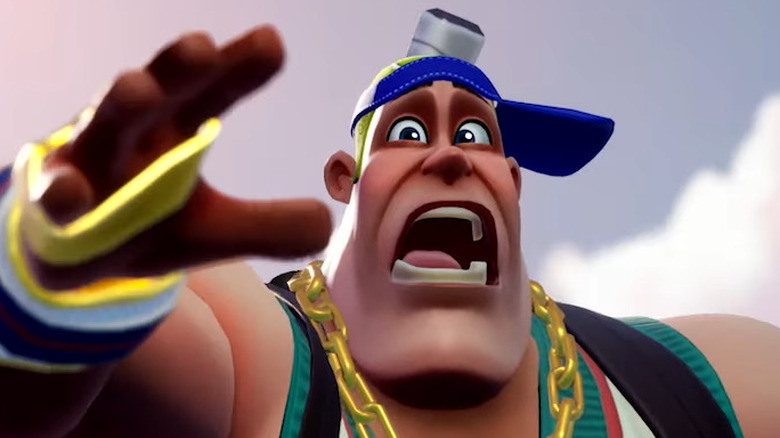 Epic Games
Having already struck pay dirt with hits such as "Fortnite" and "Fall Guys," Epic Games is making yet another foray into the battle royale realm with "Rumbleverse." Released on August 11, 2022, "Rumbleverse" combines the battle royale genre with traditional fighting games, all with a professional wrestling theme. Players are given the ability to create their own virtual wrestler before they mix it up with 39 other players in a battle to see who will be last performer in tights standing. It's a pretty cool concept that players are sure to be excited to play. Unfortunately for some of them, there may be some technical issues to weave around before they can dive in.
A common issue with Epic Games titles is that sometimes, players will have problems with their Epic Games account connecting to the publisher's servers. While this can be an extremely frustrating occurrence for anyone wishing to play their games, it's an issue that can be easily fixed. And fortunately, barring a worst case scenario, it only requires you to make only a few small adjustments on your platform of choice.
A fix requires adjusting some time settings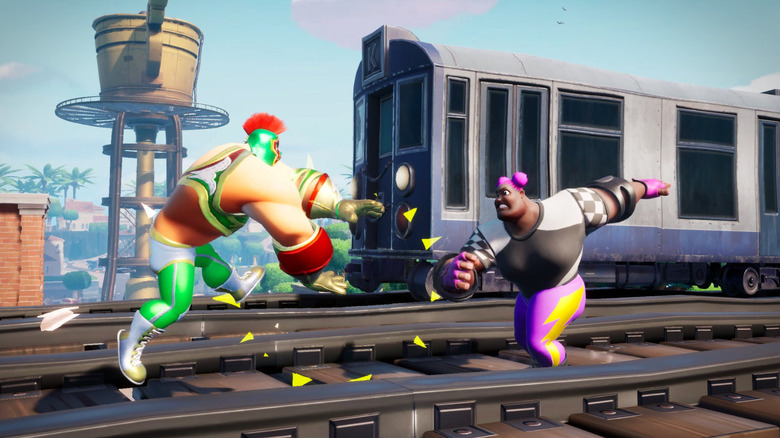 Epic Games
According to the Epic Games help page, the "Error Communicating With Epic Online Services" issue can be fixed by simply adjusting some time settings on your console or PC. If you are playing "Rumbleverse" on PC, Epic Games suggests you right-click on your clock in the bottom right corner of your screen, select "Adjust Date/Time," turn on "Set Time Automatically," and then click "Sync Now." If you are on a PlayStation, simply open your settings, select "Date And Time," and be sure "Adjust Daylight Saving Automatically" is selected. On Xbox, it's mostly the same process: go into settings, select "System," then "Time," and make sure your console is in line with any changes brought on from daylight savings. If you're playing "Rumbleverse" on a Nintendo Switch, go into the time settings and select "Synchronize Clock Via Internet."
If you're still having issues connecting to the Epic servers even after making the suggested adjustments, it could be the result of your Epic Games account being inactive. Epic Games says that you can verify if you have this issue by signing into your account on the Epic Games Store. Should you have any issues with signing-in, it's likely your account is inactive and will require you to get in touch with Epic Games Support in order to get it reactivated.