Why God Of War Has Other Games Running Scared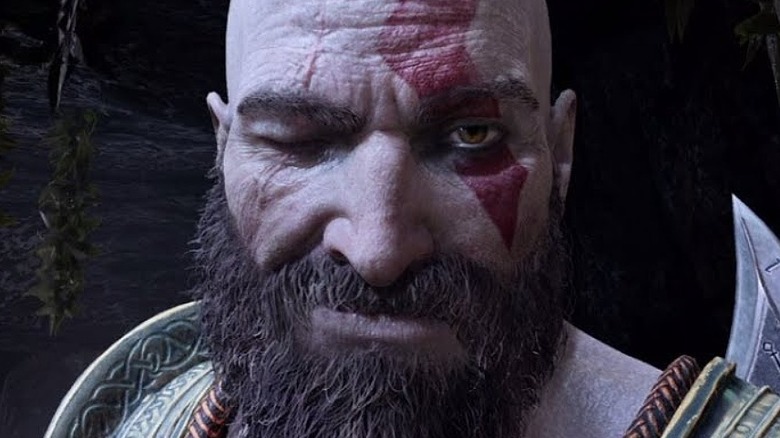 Sony Interactive Entertainment
The "God of War" franchise has gone through quite a transformation in recent years. 2018's sequel/soft reboot brought the series to new heights by focusing on the relationship between Kratos, the titular god of war, and his young son, Atreus. Critics and audiences alike were mesmerized by the new game's intricate combat and a fantastic story that spanned multiple realms and mythologies. It's not surprise that fans wanted more, and so it wasn't too long before a full-fledged sequel was announced in the form of "God of War Ragnarok." And judging from recent reports, it seems as though fans aren't the only ones waiting for the next "God of War" game with bated breath — a number of video game publishers may also be biding their time until the sequel is out in the world.
During a recent episode of the "Kinda Funny Games Daily" podcast, co-hosts Tim Gettys and Greg Miller dove into the complicated topic of video game delays, partly inspired by the recently announced delay of "Marvel's Midnight Suns." Gamers hoping to dive into Fireaxis' card-battling game featuring Marvel's supernatural heroes were disappointed to learn that the game had been pushed back yet again, marking its second major delay. This led into a conversation in which Gettys revealed he'd spoken to numerous developers who'd informed him that they don't want to be in the path of "God of War Ragnarok" when it releases. In many ways, at least according to Gettys' sources, it seems like Kratos may have other major video games running scared.
Getty's sources say other devs are waiting out God of War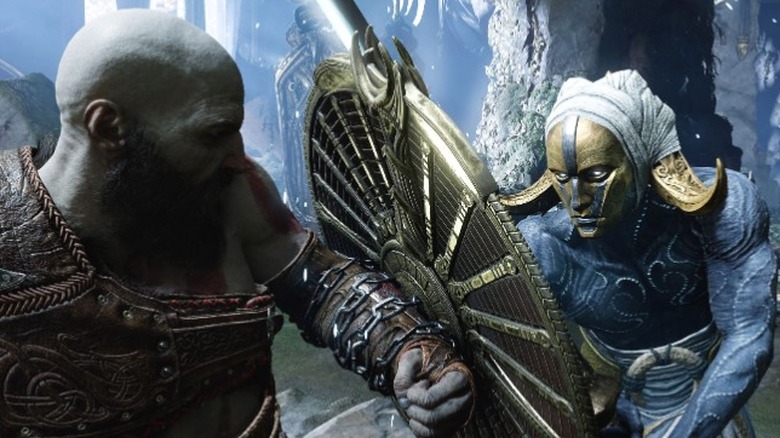 Sony Interactive Entertainment
"I think we're getting to this interesting point of games being scared of 'God of War Ragnarok,'" Tim Gettys explained. "I've had business calls in the back end with people that have said things to me that I was shocked by of just like, 'Hey, we're pulling out on this, we're backing off on this, we're just giving 'God of War' its space."
Though Gettys did not elaborate on these calls, it sounds like some major games have shifted their schedules to avoid even being in the same window as "God of War Ragnarok." But more than that, Gettys sources have led him to believe that the anticipation surrounding "God of War Ragnarok" has essentially begun dictating the direction of the gaming industry for the foreseeable future.
He continued, "'God of War Ragnarok,' I think is kind of a game to its own in terms of hype and like with the expectations and how much it's just going to control the narrative of the industry come November and come the leading into it and right after it. I can imagine a lot of people looking at the rest of this year as almost a wash."
In a time full of major studios delaying their big marquee games, it's hard not to imagine there could be some truth to Gettys' claim. After all, it would be pretty rough to spend a few years working on a game you're proud of, only to have it trounced in the sales by "God of War."
God of War versus every other game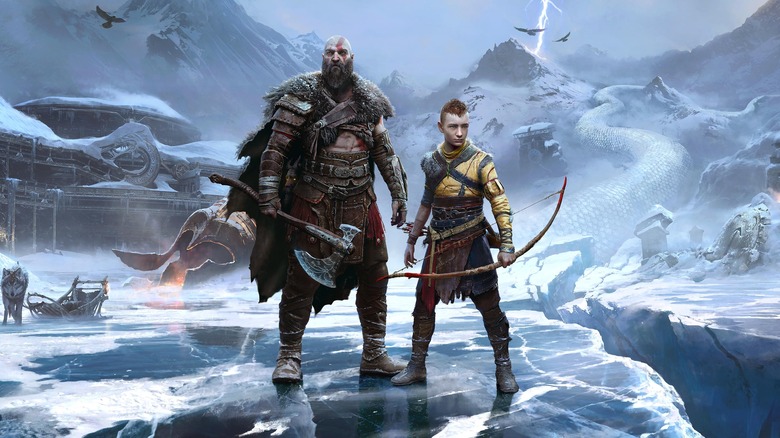 Sony Interactive Entertainment
Earlier this year, fans got to see what can happen when numerous AAA games are released next to each other, as open-world games "Elden Ring" and "Horizon Forbidden West" went head-to-head upon release in February. "Elden Ring" seemed to get a bulk of the attention from critics and gamers, which caused a bit of frustration for members of the "Horizon Forbidden West" team (per GamesNosh).
Of course, "God of War Ragnarok" hasn't existed solely in a vacuum. In fact, some fans believe that another high profile release has directly affected Sony's plans for Kratos' next adventure. A few months back, rumors began to spread that "God of War Ragnarok" changed its original release date to avoid dropping on the same day as Bethesda's "Starfield." Although Bloomberg's Jason Schreier has said that he believes the move wasn't due to the presence of "Starfield," other fans aren't so sure. In any case, it might have been exciting for fans of Xbox and PlayStation to see two big exclusives going head to head, but it wasn't meant to be. "Starfield" has since moved its release window to sometime in 2023.
Only time will tell how much sway "God of War Ragnarok" has over the games industry as a whole, or if some beloved franchises can still topple this series. As some fans have already pointed out, "Pokemon Scarlet" and "Pokemon Violet" have not budged from their release date a week after "Ragnarok." Kratos may be an unstoppable killing machine... but can he catch 'em all?