Minecraft: How To Fix The Outdated Client Error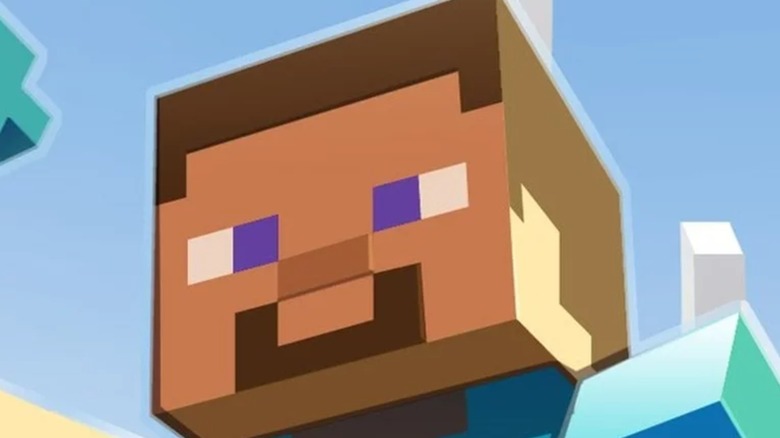 Mojang Studios
Despite being over a decade old at this point, "Minecraft" is still as popular as ever due to the seemingly infinite possibilities it grants its players. It follows a sandbox formula that many others games can learn from, but because of its age, there are many players who might play the game intermittently and come back every so often between new titles. Unfortunately, those returning from a long hiatus might be greeted with the "Outdated Client" error.
Like any other game that has been on the market for a prolonged period of time, "Minecraft" is constantly receiving new updates. These range from new content updates and expansions like "Caves & Cliffs" to general patches to make sure the game is performing at an optimal level. If you're trying to play "Minecraft" and haven't touched it in a while, it's likely you haven't updated in quite a bit of time — hence the "Outdated Client" error. But worry not, as the fix for this issue is relatively straightforward.
A simple title update should fix the problem
Mojang Studios
If you have gotten the "Outdated Client" error, it means the version of "Minecraft" that you are trying to open and is need of a manual update. The process for completing this process is pretty simple across all platforms. On PlayStation, simply press the pause button on the game at the menu screen and select "Check For Update." This will install the latest version of "Minecraft" that you need to get back into the action. This process is identical on the Xbox.
If you're on PC using the "Minecraft" Launcher, you won't even be able to open the game (per IGN). Instead of a "Play" button, you'll see an "Update" button — click on it, let the game finish the latest update, and you're set. 
On the Nintendo Switch, press the "+" button when hovering over the game's icon. Click on "Software Update" then "Via Internet." If you're playing on an iPhone or Android mobile device, go to your app store and find the official "Minecraft" page. If your game is good to go, you'll see a "Play" button. If it isn't, you'll have an "Update" button.
Upon installing the latest software required to play "Minecraft," you'll be once again free to explore the Overworld at your leisure.