This Cereal Mascot Is Becoming An Unexpected Vtuber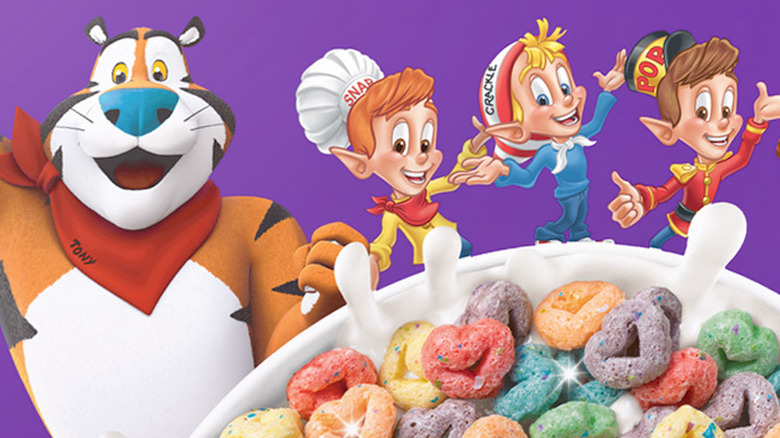 Kellogg's
The world of streaming plays host to some of the most prominent and recognizable faces on the internet. Streamers like Tyler "Ninja" Blevins have long wowed spectators with performances in competitive games. Others like Amouranth constantly push the boundaries of where content is allowed to go. However, some fit into a whole different category. Vtubers are streamers or content creators who value anonymity above everything else, featuring characters or avatars instead of themselves in streams. Vtubers even have an interesting history with showcasing popular brand mascots for advertising, as evidenced by the "Barbie" YouTube vlogs back in 2015.
In the latest case of such a phenomenon, another familiar character will soon be joining Twitch in an effort to drum up some buzz. Tony the Tiger, the cereal mascot for Kellogg's Frosted Flakes, will officially become a Vtuber on August 19. Tony already has his own Twitch channel, where curious (and likely bemused) spectators can watch the famous cereal mascot juke and shoot his way through popular games. This is all happening alongside a Twitch event, ensuring the cereal Tiger will see some stiff and notable competition.
Tony the Tiger will play a popular battle royale Twitch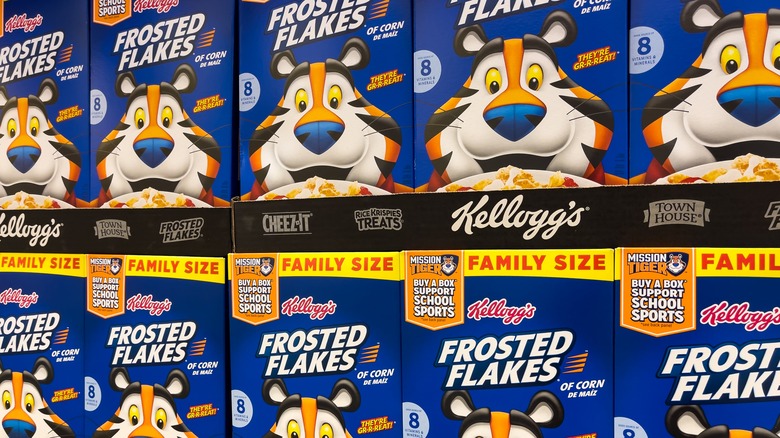 The Toidi/Shutterstock
Initially announced by Yahoo, Tony the Tiger's Twitch debut will be on August 19 as part of the "Tony the Tiger's GR-R-REAT CEREAL BOWL OF GR-R-REATNESS" event, done in conjunction with Twitch's Brand Partnership Studio. Though it's currently unknown exactly what the Frosted Flakes mascot will be playing, onlookers at least know it will be a popular battle royale. Additionally, Tony will be playing alongside other prominent streamers such as Brennon "GoldGlove" O'Neill, Chrissy Costanza, and Jakeem "BigCheese" Johnson. 
According to Kellogg's Director of Brand Marketing, Sadie Garcia, the event is being done to increase the reach of Kellogg's brand as well as its products. "Twitch is a growing service with more than 31 million average daily visitors, giving Tony and Kellogg's Frosted Flakes a chance to connect with new audiences and engage unlike we've ever done before with a fun and innovative gaming experience," Garcia said.
This wouldn't be the first time a virtual avatar version of Tony the Tiger has been used to further bolster Kellogg's online presence. Since February of 2022, Tony has been featured front and center as part of Kellogg's Frosted Flakes official TikTok profile, where he can be seen doing popular dances and mixing it up with NFL stars.