The Grand Theft Auto 5 Radio Station Fans Agree Is The Absolute Best
If we can agree on anything as a collective, good driving music is an absolute necessity—one that the "Grand Theft Auto" franchise has delivered on time and time again. "GTA" has had its fair share of controversy regarding its music over the years, but it's also become one of the defining aspects of the series. From Los Santos to Vice City, our driving companions have ranged from big eighties hitters like Phil Collins and Cutting Crew to contemporary greats like Kendrick Lamar and Tyler, the Creator.
As you might expect, there is no definitive answer to which one is best, particularly not when it comes to "Grand Theft Auto V," which has the most expansive collection of tracks in the series to date. It's difficult to pinpoint a true favorite when each station offers its own little piece of sonic heaven, whether it be Los Santos Radio's "Hood Gone Love It," the sensual "Black Velvet" of Los Santos Rock Radio, or the Britpop nostalgia trip of Non-Stop Pop's "Scandalous."
Game Rant lists Radio Los Santos as its top pick, while Sportskeeda opts for Los Santos Rock Radio. Sure, we want to say we're a Lab listener so that I can seem cultured and impressive, but sometimes a gal just needs to put Non-Stop Pop FM on and do donuts in the Gran Senora desert to the sound of "Circle in the Sand" by Belinda Carlisle.
What do the players say
If we were to go off numbers alone, Soulwax FM takes the gold—views on YouTube uploads of this station eclipse the others—but does that mean anything in context? After all, people seeking background music are not looking for the same experience as someone in-game. This Reddit thread, for example, shows Soulwax as one of the less popular stations among that particular sample, with users naming Mirror Park, Los Santos Rock Radio, and Non-Stop Pop FM, among others, twice as often.
However, one station stood out in terms of numbers and fan love, and that station was West Coast Classics. With millions of YouTube streams, almost 50,000 followers on Rockstar's official Spotify playlist, and the highest number of mentions in the aforementioned Reddit thread, it's clear that players hold this selection of classic West Coast hip-hop close to their hearts.
Make no mistake, the hitters on this tracklist are huge, with names like Dr. Dre, N.W.A., Tupac, and Ice Cube on the roster. However, West Coast Classics tops our list not only because of the stacked lineup but because it is "GTA V."
The legacy of West Coast hip-hop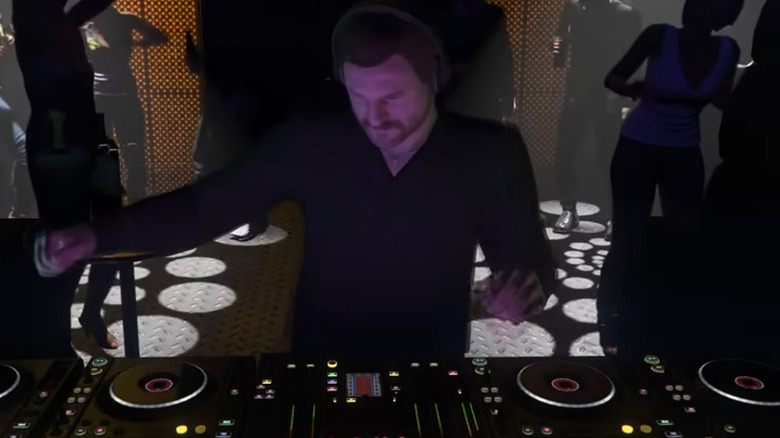 hamdan handika salam/Shutterstock
It's hard to think of "GTA," a franchise that made its mark by lampooning and romanticizing the lifestyle of America's seedy underbelly, without being reminded of the enigmatic reality it's based on. From the gang wars in Vice City to the cinematic nods of Liberty City and Los Santos to the influence of the personalities behind the West Coast rap scene's golden age. "GTA" has a track record of presenting reality through a lens that is so awesome and comic that you've already lived the message before you even realize it's being presented.
That's what makes West Coast Classics the true top station of "Grand Theft Auto V"—not only does the series owe this genre a massive artistic debt, West Coast hip-hop personifies the experience of "GTA" itself. These tracks immediately take the player back to moments long gone of driving a boxy car (that looked so good at the time) through dark streets or along the sunlit coastline. The legacy of hip-hop's golden age is as important as it is enduring, and "Grand Theft Auto," acknowledged by High Snobiety as "hip-hop's greatest gateway drug," is doing a great job of keeping these artists firmly in the contemporary consciousness.