How To Get Digimon Survive's True Ending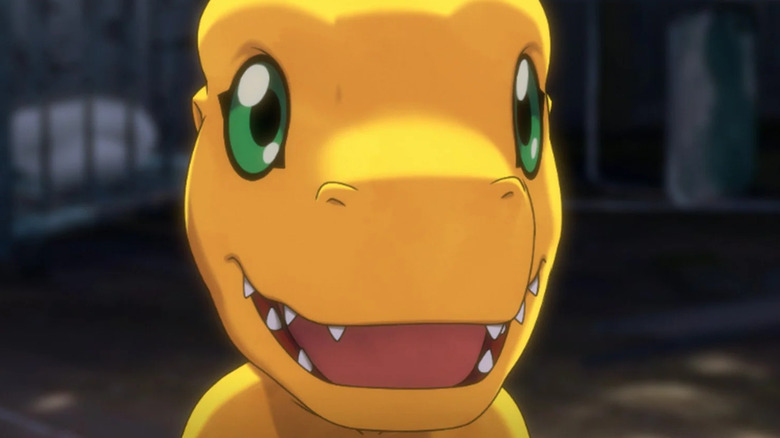 Bandai Namco
"Digimon Survive," Bandai Namco's strategy-RPG-meets-visual-novel, has finally been released. "Digimon Survive" features multiple finales that. while not the most bizarre alternate endings in an RPG, still warrant some thought. To unlock the game's true ending, players must focus on a specific character during their time in the game. Players will also need to have already started a playthrough in the title's New Game Plus mode, which means they'll already have had to beat the 40-hour RPG at least once.
Additionally, to see the true ending, players will have to focus on the affinity of certain party members. "Digimon Survive" includes a Karma system, which allows players to improve their relationship with others by partaking in specific actions. That means players will need to make particular choices during the visual novel sections if they want to achieve the final ending. Here's what players have to do to unlock the true ending in "Digimon Survive."
How to achieve Digimon Survive's true ending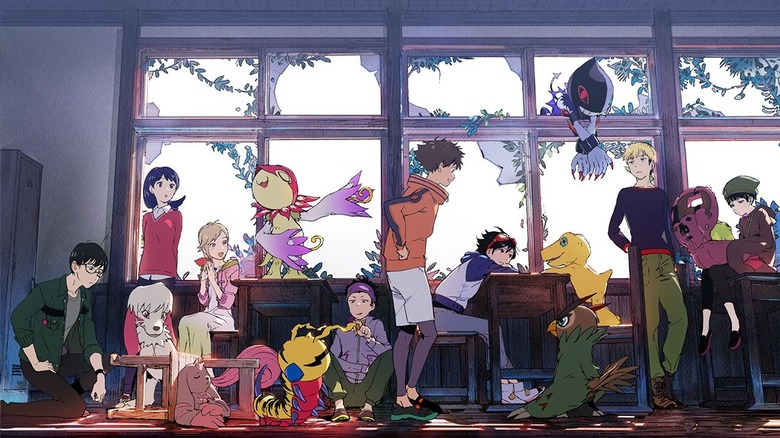 Bandai Namco
Players must beat "Digimon Survive" using the Truthful Route to see the title's true ending (per TheGamer). To accomplish this, players will need to play through New Game Plus mode and ensure Ryo has the highest affinity by the time Part 3 ends. It doesn't seem to matter exactly how high Ryo's affinity is, as long as it's higher than any other character's in the game. To increase Ryo's affinity, players can side with them during conversations, participate in one-on-one story moments, and avoid spending too much time with the other characters. There are ten opportunities to do this in conversations before reaching the point of no return at the end of Part 3.
Once these prerequisites are met, players can continue until the end of Part 8. There, when players are asked, "But given all that, what do I want to do," they must not choose "Never go back," as this will remove players from the Truthful Route. 
With that complete, players can complete the game as normal, with the true ending commencing after the standard one resolves. With the Truthful Route vanquished and the true ending seen, it'll be up to players whether they decide to tackle any of the other three possible conclusions.