Is We Are OFK Coming To Xbox Series X And S?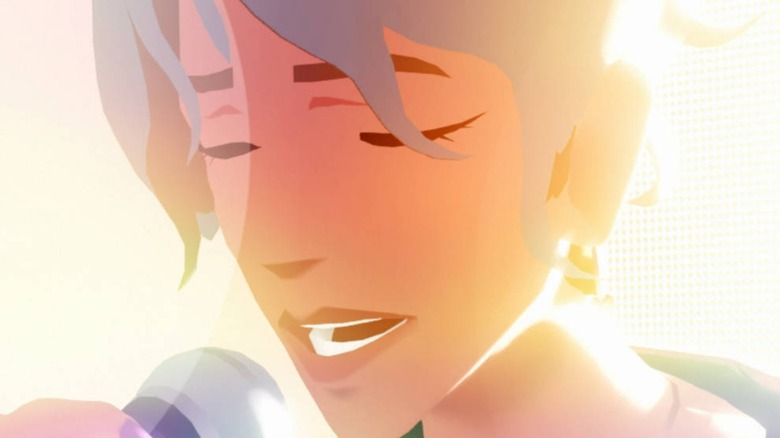 Team OFK
"We Are OFK" is an episodic, interactive music biopic series that follows four members of the real-life virtual band by the same name. With the game already receiving pretty great reviews on Metacritic, it's on a lot of radars, especially for players who love visual novels. NME's Andy Brown gave the game a perfect five out of five stars because of the beautiful emotions the game evokes, as well as its stellar cast of characters. In fact, some of those cast members will probably sound familiar to you, like Itsumi, who is voiced by actress Ally Maki of "Wrecked" and "Cloak & Dagger" fame.
The game will be released one episode at a time over the course of five weeks, starting August 18, 2022. Each episode will also feature new music from the band, which will be released on the same day. However, buying the game once will net you all episodes, according to the Steam page. So far, "We Are OFK" has been released on PC, PlayStation 4 and 5, and Nintendo Switch. Many Xbox players may be trying to figure out if it's coming to the console, and the band's Twitter account has answers.
No Xbox release for We Are OFK – yet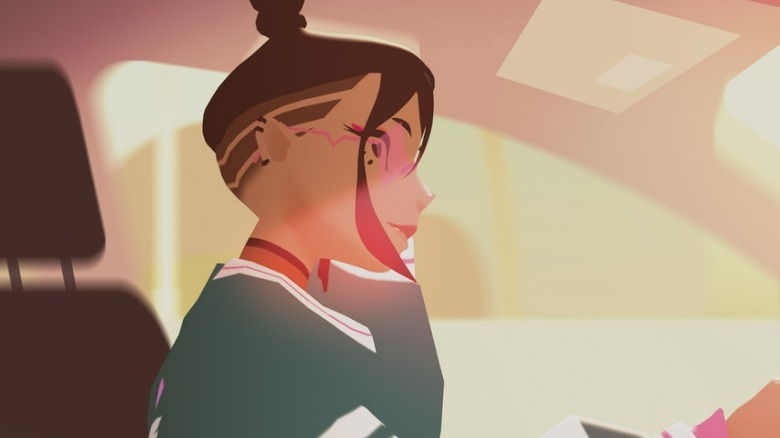 Team OFK
While the release for most major consoles has been announced, the game doesn't appear to be coming to Xbox right now. The game's official site only lists the Nintendo Switch, PC, and PS5 versions, while the Twitter account also lists PS4. However, after being asked on Twitter about an Xbox release, the official OFK band account gave a short but sweet answer that may hint at news in the future: "thx for ur patience ... so excited ur excited!!!! Nothing to say on the xbox front for now!"
The "for now" part of that tweet leaves a bit of hope for Xbox players at some point in time, but it's unclear. The tearful smiley face emoji doesn't look incredibly encouraging, but considering the band hasn't outright denied the idea that it'll come out for Xbox, there's still hope that it could come to the console in the future. For now, OFK appears to be keeping their lips sealed.