Rollerdrome: How To Gain Invincibility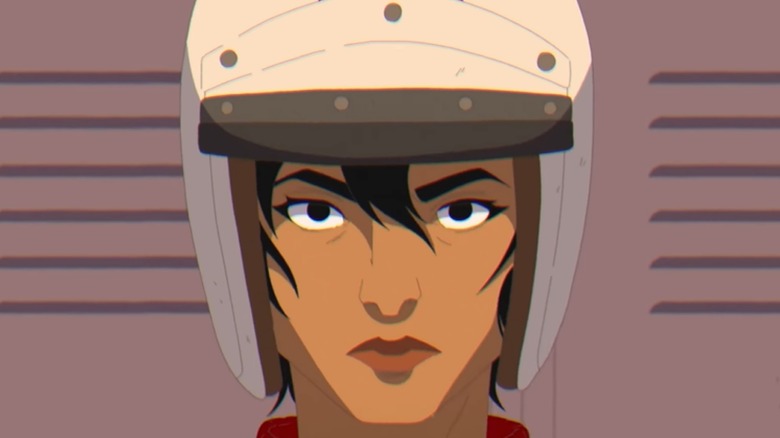 Private Division
Privat Division's "Rollerdrome" tasks players with skating around maps on rollerblades while gunning enemies down and performing tricks for points and ammo. That sounds like a lot to manage at once, but one of the game's strengths comes with its accessibility.
Difficulty in video games has always been a hot topic. In fact, the director of the infamously difficult "Elden Ring" apologized to fans for how hard it is. Despite it getting extremely high critical ratings, some players wanted to be able to adjust the difficulty settings. Although director Hidetaka Miyazaki sympathized with this point, it's not something the team wanted to do.
Everyone has different skill levels, and some people want to enjoy the experience of playing a game without getting too bogged down in losing over and over again. Because of this, the "Rollerdrome" developers implemented a way for players to be invincible in case they were struggling. Here's how to become invincible in "Rollerdrome."
Gaining invincibility is easy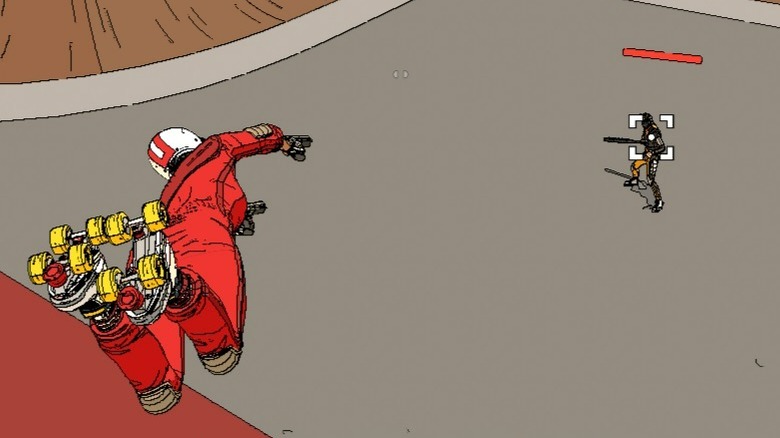 Private Division
As noted by Can I Play That, a site dedicated to breaking down how accessible games are, the settings menu in "Rollerdrome" has a handy Assist tab. From there, players can turn on invincibility if they need it to get through the game. It's as easy as a few button presses! There are also plenty of other accessibility options under the same tab, including things like Infinite Ammo and even settings for the game's speed.
While the game is single-player, there are leaderboards that show off the top players' scores. Messing with these settings does take away the player's eligibility for the leaderboards. However, this is a win for a lot of people who may struggle with difficulty spikes in games, or for those who just enjoy a leisurely pace compared to a high-stakes shooting game. Now anyone can pick up a controller and roll their way to victory.