The Last Of Us Teaser Has Fans Going Wild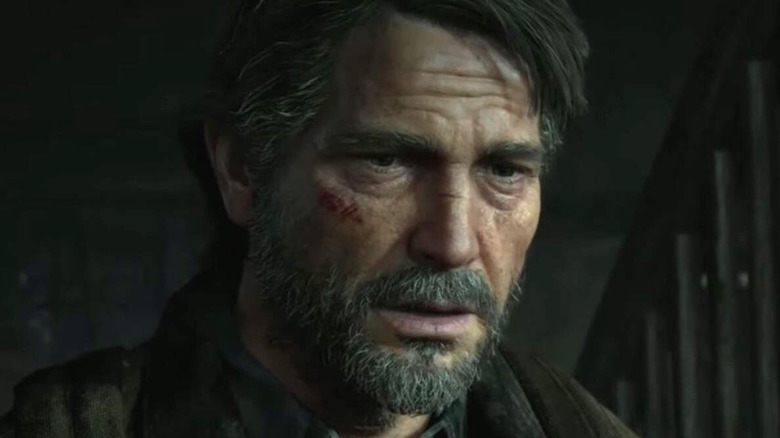 Sony Interactive Entertainment
2013's "The Last of Us" by Naughty Dog is often considered to be one of the greatest video games, not only of its generation, but of all-time,  and upon picking it up, it isn't any secret as to why. Following the story of a smuggler named Joel who is tasked with escorting a teenager named Ellie across the country in an effort to find a cure to an apocalyptic spores-based infection, "The Last of Us" transcended the zombie apocalypse genre due to its stellar writing, loveable characters, and engaging gameplay loop, earning critical acclaim. Its sequel, "The Last of Us Part 2," was released in 2020 and was received similar praise from critics, though it greatly divided fans due to its infamous plot twist. Polarizing sequel notwithstanding, the success of both games has led to the them being adapted into an HBO television series that is set to debut in 2023.
Since filming for the show began in the summer of 2021, HBO has been mostly tight-lipped regarding the production "The Last of Us." Though leaks of on-set images have entered the public eye in recent months, nothing official has been released ... until now. On August 21, a teaser trailer for the TV adaptation was released and gave fans brief glimpses as to what the show will look like. Needless to say, fans have been going wild over it.
Fans react to the teaser trailer for The Last of Us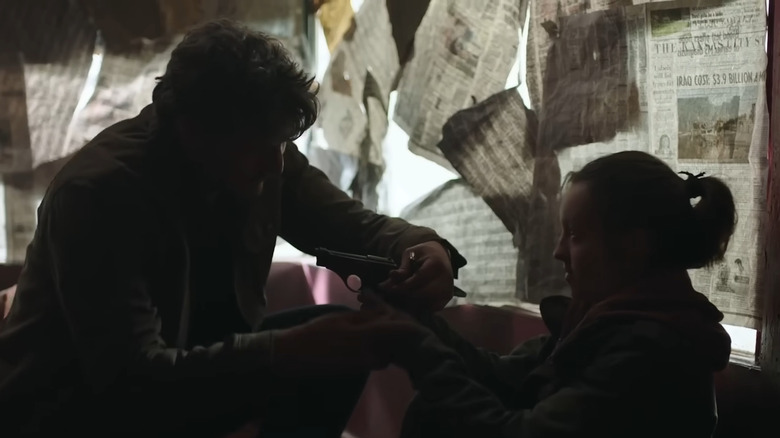 HBO
The trailer for the TV adaptation of "The Last of Us" is very brief, running at under 30 seconds and gives only passing glimpses of lead actors Pedro Pascal and Bella Ramsey as Joel and Ellie, respectively. However, in that brief period of time, the teaser seems to have struck a chord with the source material's fandom. In a Reddit post containing the teaser trailer, many commenters were happy with what was shown, especially when it came to Pascal's performance as Joel. Others also seemed to be impressed by the first look at Nick Offerman's interpretation of Bill from the first game.
Some, however, have expressed their concerns. On Twitter, user @SarahFreer said that they were not wholly impressed by the brief lines spoken by Ramsey when playing Ellie. Another Twitter user, @TheCodingArt, enjoyed Pascal's voice as Joel but was largely unimpressed with everything else that was shown. Overall, the general consensus around the show's first official sneak peek has been very positive, but there are those who have shown caution in the lead-up to its release.