Why Fortnite Apologized To Adriana Chechik Amid Twitch Ban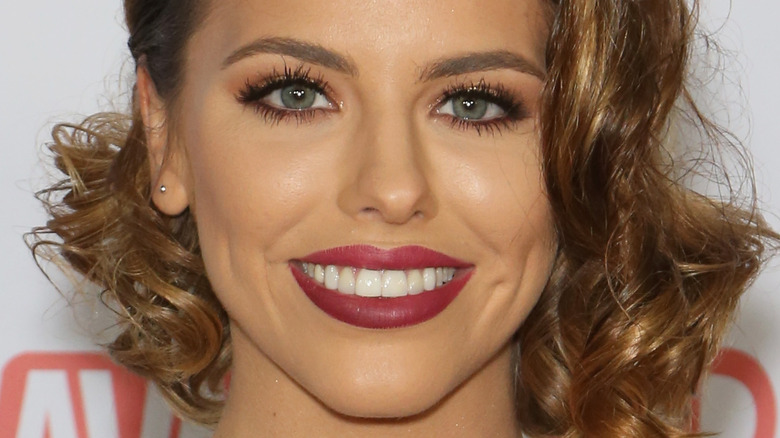 Gabe Ginsberg/Getty Images
On August 25, Adriana Chechik — a former adult star and fledgling Twitch streamer — revealed that she been blocked from participating in the recent Twitch Rivals No Build Event for "Fortnite" an hour before it was set to begin. According to Chechik, there were two approval processes that she needed to pass in order to participate in the event — one from Twitch and another from Epic Games — and that she was ultimately turned away due to her history as an actress in the adult industry. Chechik was shown to be obviously distraught by the decision and said that she would be reaching out to Epic. Unfortunately, things would only go from bad to worse within the next 24 hours.
Advertisement
On August 26, it was reported that Chechik had received a ban from Twitch. By her own account, Chechik changed into a much more revealing outfit towards the end of her August 25 stream — something that could possibly violate Twitch's policy in regards to what attire streamers can wear while live on the platform. Since then, Chechik's Twitch profile has been reinstated meaning that her ban has been overturned. And to make things even better, Epic Games has issued a formal apology to Chechik for the mix-up regarding the Twitch Rivals event.
Adriana Chechik will be allowed to participate in future Fortnite competitions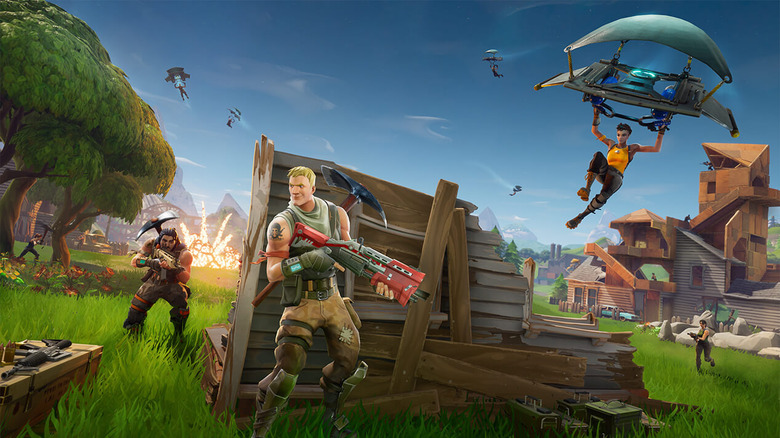 Epic Games
After the controversy surrounding Chechik's omission from the Twitch Rivals "Fortnite" event began to bubble up on social media, the official "Fortnite" Twitter profile issued an apology to Chechik and the conditions for her participating in future events. "We're so sorry this happened," the apology read. "The request to @TwitchRivals was to work with you to remove adult references from your stream's background due to our game's rating. We have no issue with you participating in events or streaming 'Fortnite.'"
Advertisement
In the aftermath of both her ban from Twitch and her not being allowed to participate in the Twitch Rivals "Fortnite" event, Chechik received a massive amount of support from those who claimed that both Twitch and Epic Games were operating under a double standard. @Yelashot on Twitter pointed out that other streamers have worn nothing but body paint without receiving bans in the past, while others posted clips of rather "suggestive" dances being present on "Fortnite."
Fortunately for all parties involved, it seems that Chechik will be able to play "Fortnite" competitions in the future and has been reinstated on Twitch.