Nadeshot Reveals The Biggest Regret Of His Career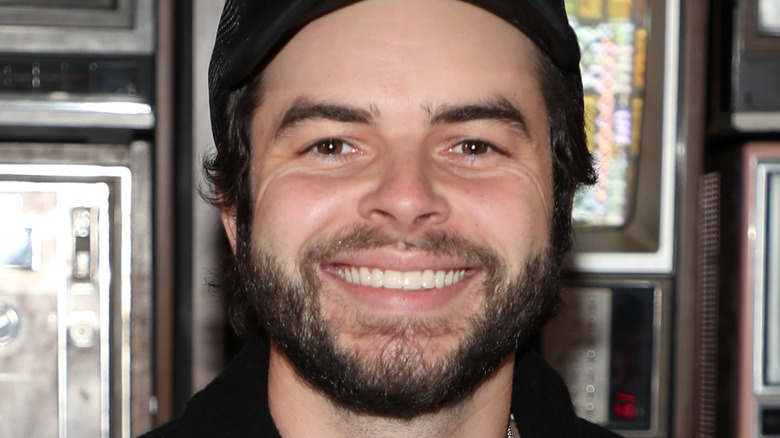 Jerritt Clark/Getty Images
Nadeshot has made some big moves throughout his gaming career, eventually forming his own organization, 100 Thieves. While the streamer is happy with where he is in his life now, that doesn't mean he's proud of everything he's done to get there. In fact, Nadeshot recently opened up about one of the biggest regrets in his career.
It's no secret that Nadeshot used to lead OpTic Gaming's "Call of Duty" team. As its captain, he led them to victory time and time again, but eventually Nadeshot wanted more out of his esports organization, so he set off to make his own, leaving OpTic Gaming to found 100 Thieves. Since then, he – and his co-owner Valkyrae – have worked to grow the brand and win tournaments, but there's still one thing that Nadeshot regrets.
After speaking about 100 Thieves' break with The Mob, as well as Froste's accusations that 100 Thieves is a predatory organization, Nadeshot took a moment to reflect on how he left OpTic Gaming. Somberly looking down, Nadeshot said, "I left OpTic, regretted that for a long time, not because I wasn't making enough money, but because I spent so much time building something up with some of my closest friends, you know, some of my best friends, and I let money cloud my judgment." While money inspired Nadeshot to leave OpTic, the thing he regrets losing most is the friendships he helped build there.
Nadeshot regretted hurting his friends
Nadeshot explained that he felt he could make more money if he started his own organization, but he failed to consider how that choice might impact the relationships he'd built at OpTic Gaming. "I felt like OpTic was getting in the way of me actually securing my future in gaming ... and I regretted that for a very, very long time." Now that he's older, things look different.
"100 Thieves saved me from what I thought was the biggest mistake in my life. You know, I love Hector like a brother, and Scump, and Boze ... but I always felt like I f****ed up by leaving," Nadeshot said. Now that Nadeshot sees that esports organizations are, in many ways, only as strong as the connections within them, he has a different take on what success looks like.
Nadeshot said that while he does get a bit upset when other organizations perform better than 100 Thieves, he wants other groups to be successful, too. "It drives me crazy, but I love it," he joked.