How To Read Elden Ring's New Manga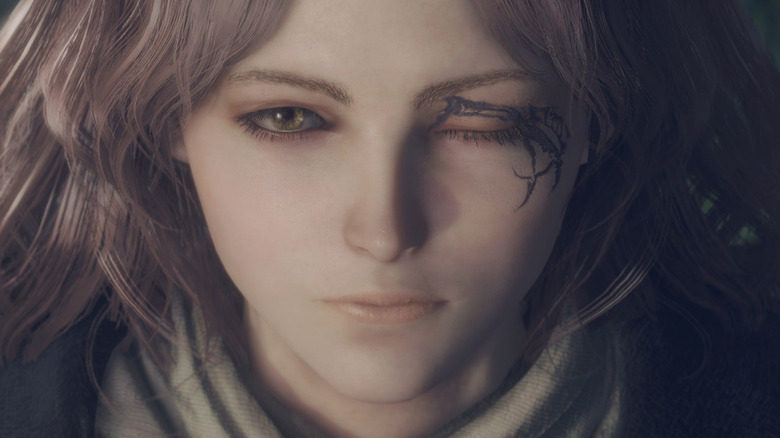 Bandai Namco
Even though the game is less than a year old, "Elden Ring" has already left an indelible mark upon the video game industry. A passion project of FromSoftware, "Elden Ring" follows a player-created character known as the Tarnished, who sets out into the treacherous Lands Between to become Elden Lord and restore the titular Elden Ring. The game was critically acclaimed for its gameplay, boss battles, fantasy setting, and non-linear structure, and has since become arguably the gold standard of modern single-player games. The game's story was also developed with help from "Game of Thrones" author George R.R. Martin.
Advertisement
However, the story of "Elden Ring" can be a bit hard to follow at times. And even though there is enough story to give players information on why they're there, what they're doing, and what their ultimate goal is, it can come across as a bit jumbled and unclear at times. However, if players are wanting to get a more streamlined and cohesive telling of this story, they can now read the first two chapters of the "Elden Ring: The Road to the Erdtree," a serialized manga that retells the game with a comedic twist. Here's where to check it out.
Elden Ring: The Road to the Erdtree adds a humorous twist to the game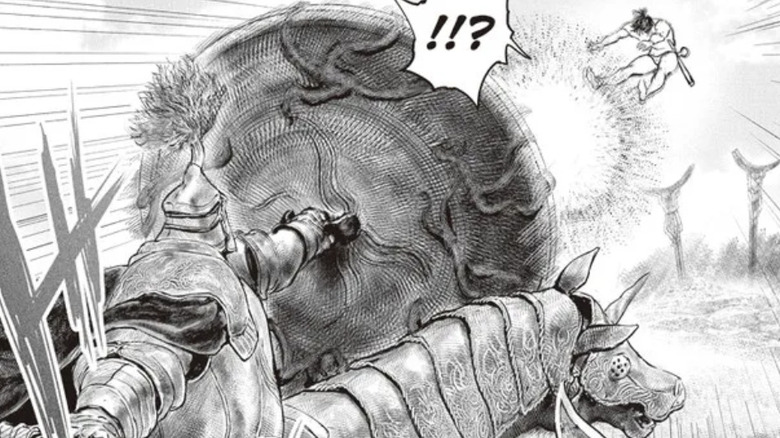 Nikiichi Tobita
Illustrated by Nikiichi Tobita, "Elden Ring: The Road to the Erdtree" follows many of the story beats seen in the game, following a Tarnished who sets out to take their rightful place as Elden Lord. Other iconic characters from the source game that make appearances include Milena and Godrick the Grafted, among others. The first two chapters that cover the earliest parts of the epic journey of "Elden Ring" are currently available to read for free (legally!) on ComicWalker. However, fans of the game will immediately notice the tone of the book is significantly different from the series, featuring sight gags and plenty of meta humor.
Advertisement
Early on in "Elden Ring: The Road to the Erdtree," Milena mocks the main character and automatically allocates all of their skill points to Intelligence. She also expresses disappointment in the protagonist for not selecting a strength build in the second chapter, entitled "Probably Maiden."
It's unknown how many chapters will ultimately be released, but fans can dive in immediately for free!