Benjamin Falbo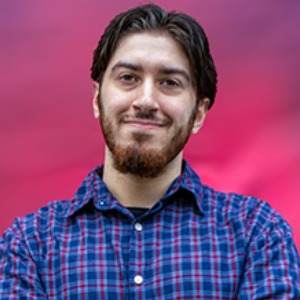 Location
Long Island City, NY
Expertise
Movies, TV, Comics, Horror, Wrestling, Science Fiction, Drama, Anime, Cartoons, Animation
Ben is a Freelance Writer for Looper.com.

Ben has previously written for Queens College's monthly news publication as Film Critic.

Ben creates his own YouTube content which includes Video Essays and Wrestling Documentaries.
Experience
Ben has been writing for several years now, and not just for his old college's (Queens College) news publication, The Knight News. He has also written several film reviews, essays, and short horror stories available on public forums. Aside from writing he is also an active graphic designer and content editor. One of his YouTube videos, The Rise and Fall of Blackcraft Wrestling, has surpassed 20,000 views.
Education
Ben has a bachelor's degrees in Design from Queens College in Flushing.
Stories By Benjamin Falbo