Deepayan Sengupta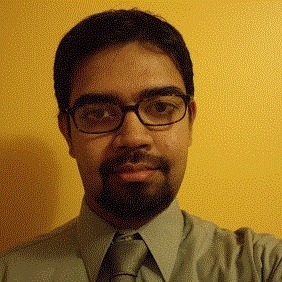 School
University Of Guelph-Humber, Humber College
Expertise
TV, Movies, Music, Comics
Deepayan is well-versed in the CW Arrowverse slate of DC shows, having seen every episode of every show.

He is familiar with movies from a wide range of genres, from horror to romance.

He has read comics from a wide array of writers and illustrators, with iZombie having been his gateway into the comics world.
Experience
Deepayan Sengupta has been writing for various outlets for nearly a decade now. His work has appeared on numerous sites, including but not limited to Birth.Movies.Death and Sound On Sight (later PopOptiq). During that time, he has written everything from breaking news stories to in-depth analysis of similarities between disparate movie genres to straightforward movie reviews. He has been with the Looper News Team since 2021, and when he's not writing, he's catching up on the week's episodes from his TV viewing list, which is always growing.
Education
Deepayan's education required a lot of essays and analysis, which taught him both to notice details and to look at things with a critical lens. He combines that with a genuine passion for pop culture to provide a unique insight.
Stories By Deepayan Sengupta