Katy Kroll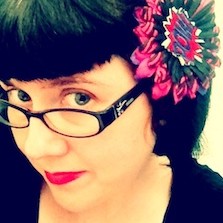 School
New York University
Expertise
TV, Movies, Music
Katy is a pop-culture connoisseur who has written about TV, movies, and music for over 20 years, having gotten her start at Billboard Magazine as an assistant editor, eventually moving up to senior editor/writer before striking out on her own as a full-time entertainment freelancer.

In addition to Billboard, Katy has written for numerous high-profile print and online publications, including Rolling Stone, AOL/Huffington Post, MTV, TMZ, Moviefone, and The Hollywood Reporter, among others.

Katy has done hundreds of one-on-one interviews with celebrities, including Seth Rogen, Ellen DeGeneres, Jay Leno, Henry Cavill, Jared Leto, Miley Cyrus, Taylor Swift, Foo Fighters, Korn, Alice Cooper, and everyone in between.
Experience
A lifelong fan of pop culture, Katy has immersed herself in TV, movies, and music her whole life. Her journey as an entertainment writer began when she secured a coveted job at Billboard Magazine, where she has worked as either a full-time staffer or freelancer for over 20 years. Over the course of her career, Katy has landed several "dream jobs," including writing for RollingStone.com, working as a full-time writer/editor at the MTV headquarters in New York City, and, now, contributing to Looper, where she enthusiastically brings a lifetime of expertise to every story she writes.
Education
Katy attended New York University in the heart of New York City, where she double majored in cinema studies and women's studies. It's where she found her passion for writing, film, and all things pop-culture.