Phil Archbold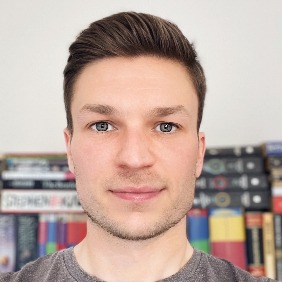 Location
Newcastle Upon Tyne, England
School
Northumbria University
Expertise
Movies, TV, Anime
Phil has been creating online film and TV content full-time since 2015, and his articles have been viewed by millions of people.

Phil has been active in his favorite fandoms from an early age. In his younger years, he transcribed episodes of the Harry Potter podcast MuggleCast for publication on the popular fansite, MuggleNet.

Phil developed an interest in anime and Asian cinema in his teens and has been hooked ever since. He's traveled Asia extensively and always makes sure to check out the local movie theater whenever he visits somewhere new.
Experience
Phil's first writing gig was with regional daily newspaper The Chronicle, penning reviews for live music events, theater performances, and stand-up comedy shows across the North East of England. After landing a job as a reporter for SportsMole, a sports news outlet from the team behind Digital Spy, he pivoted to online journalism and has been working remotely from coffee shops around the world ever since. He went on to become a contributor at WhatCulture and ScreenRant before joining the Looper team in 2016. He's also a regular writer on the celebrity-obsessed site, Nicki Swift.
Education
Phil earned a bachelor's degree in Politics and Media Studies from Northumbria University and then fine-tuned his writing skills with the UK's National Council for the Training of Journalists.