Overwatch 2's Next Hero Leaks One Month Before Release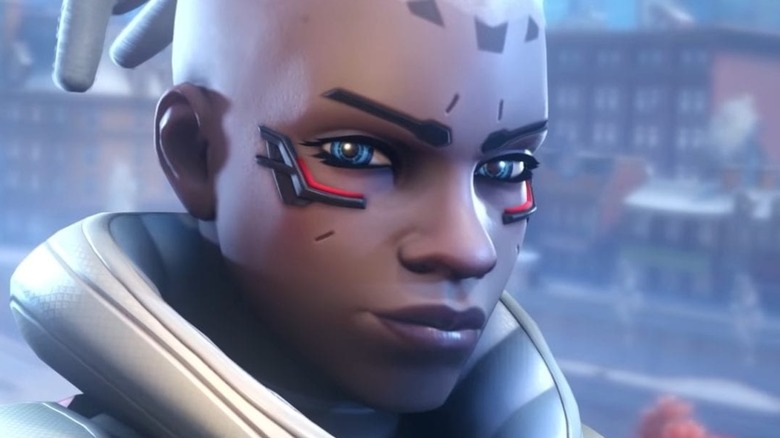 Blizzard Entertainment
When you're making the sequel to one of the most popular multiplayer shooters of the last decade, it's nearly impossible to prevent leaks. There have already been a handful of reliable "Overwatch 2" leaks, mostly for unannounced characters and some details on the story mode that haven't been publicly revealed. With less than a month to go until the release date on October 4, another major leak has potentially revealed the name, backstory, and potential abilities of one of the few remaining "Overwatch 2" heroes left unannounced. 
Advertisement
"Overwatch 2" has been the subject of much discourse this year after more details and gameplay overviews have come out for the sequel. With its quickly approaching release date — and most of the major details about the game already known — many fans still wonder what, if anything, "Overwatch 2" will change from the original aside from the inclusion of a story mode, new maps, and new characters. The underwhelming "Overwatch 2" PvP beta has only reinforced this mindset for many players. 
If nothing else truly changes, though, the game will at least introduce a swathe of new heroes to unlock for free with a new battle pass — including this new leaked "Overwatch 2" hero.
Potential spoilers ahead for the newly leaked "Overwatch 2" hero.
Advertisement
What we know about the leaked Overwatch 2 hero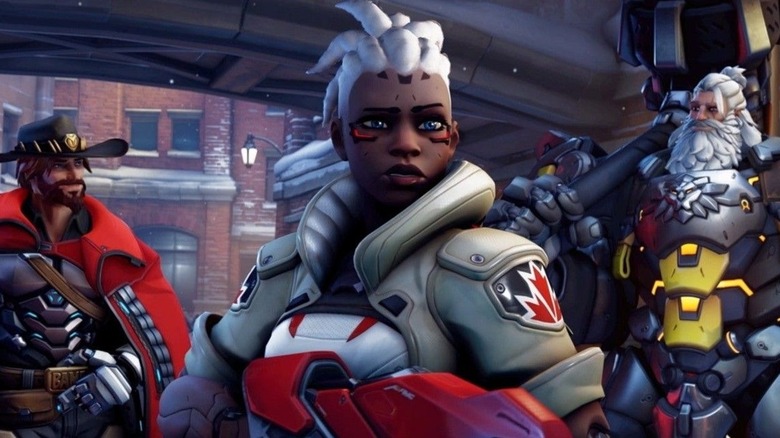 Blizzard Entertainment
According to PC Gamer, the backstory, potential abilities, and design of the new "Overwatch 2" hero Kiriko were leaked in YouTube video posted September 8, 2022 by user Kuriboh Cervantes. The video, which has since been taken down by Activision Blizzard, showed early test footage of Kiriko's character cinematic. It was later uploaded to Daily Motion and only accessibly with a password, but the video appears to be now inaccessible. Thankfully, Twitter user @OverwatchNaeri reposted screenshots of the cinematics, which have since been deleted. The clips continue to float around online, so proceed with caution.
Advertisement
Though unfinished, the leaked "Overwatch 2" cinematic shows clips of the new hero, including her backstory with the shadowy Hashimoto Clan as well as a montage-like segment showing off some of Kiriko's potential abilities. In the cinematic Kiriko wears a headband with fox ears and a loose kimono, and eyes that burn with a pale blue energy. If the footage is authentic, it appears that Kiriko will play in the support role, as she appears to have the ability to teleport short distances, heal or revive allies, and summon gates that buff teammates in some way. 
Though leaks are always to be taken with a grain of salt, the rapid response of Activision Blizzard in taking down any footage of this character, as well as the extremely high quality of the leaked footage, makes it feel pretty believable. Players will find out for sure if Kiriko is in "Overwatch 2" when it releases on October 4, 2022.
Advertisement