The Office Easter Egg Only True Fans Noticed In The Last Of Us Part 1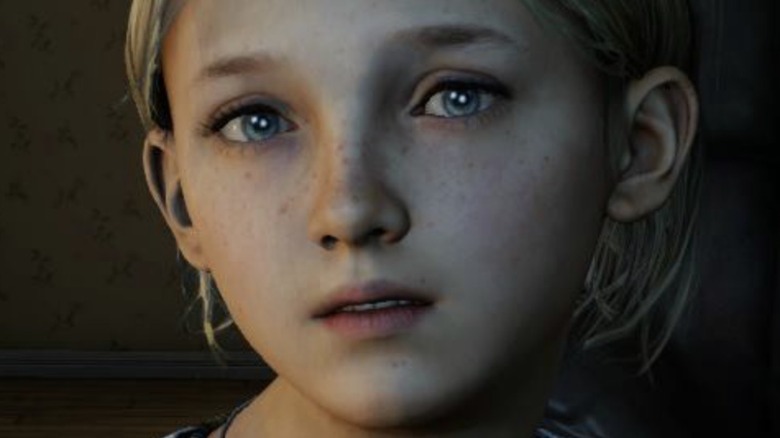 Sony Interactive Entertainment
Gamers everywhere are diving back into the world of "The Last of Us," thanks to "The Last of Us Part 1," and some are even experiencing the award-winning story of the game for the first time. For the uninitiated, "The Last of Us Part 1" is a remake of the PS3 classic for modern hardware. Because it is a complete remake from the top down, the game features new models, gameplay mechanics, and cutscenes that weren't in the original. 
And these new upgrades brought with them a few additional Easter Eggs for players to discover the post-apocalyptic world of "The Last of Us." For example, players may spot a "Jack and Daxter" board game or notice Ellie's "God of War" t-shirt. Additionally, players can visit the house featured in TellTale's 2012 "The Walking Dead" and O'Sullivan's pub from "Uncharted" (per eXputer).  
Apparently, not all the Easter Eggs in "The Last of Us Part 1" were discovered by gamers on day one, as an attentive player recently discovered a new detail in "The Last of Us Part 1" that many gamers may have missed altogether. And it's one only superfans of NBC's hit workplace sitcom "The Office" may recognize.
Players can find the Dunder Mifflin office
This newly discovered Easter Egg was first showcased by user rxelei on TikTok. In the video, rxelei jumps through the window of a broken-down office building while trying to hide from some enemies. Upon entering an office building with dead bodies and random files littering the floor, rxelei makes the realization that the space looks uncannily similar to the set of "The Office." Looking around the room, rxelei showcased Michael Scott's office, Pam's receptionist desk, the conference room, and Dwight's desk.
Of course, users were quick to joke about this unusual reference. One user jokingly wrote that they are in luck with finding the room, as there should be weapons scattered everywhere, referencing the scene where Dwight showcases all the weapons he had stored around the office. And on the topic of Dwight, many joked that he would have easily survived the post-apocalyptic world of "The Last of Us" if it hit Scranton.
However, this isn't the first "The Office" easter egg found in a major video game. "Cyberpunk 2077" previously referenced the iconic "The Office" character Hidetoshi Hasagawa, the Japanese heart surgeon turned warehouse worker. Still, it's nice to see "The Office" get even more nods in video games. Anyone that wants to experience "The Office" Easter Egg in "The Last of us Part 1" can find it in the Financial District section of the Pittsburgh chapter.