Pikmin Fans Just Got The Best News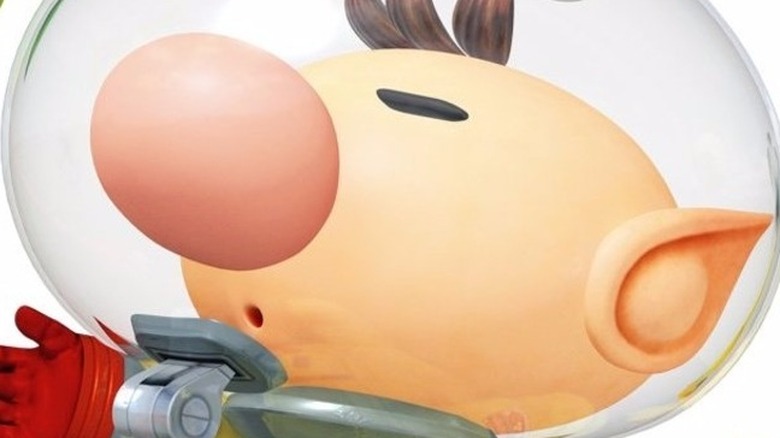 Nintendo
Nintendo treated fans to a Nintendo Direct presentation on September 13 and showcased some exciting announcements and previews. Among the big reveals were the next title in the "Fire Emblem" series and the upcoming Splatfest for "Splatoon 3." In addition to these updates, the presentation also featured an appearance by game designer and director Shigeru Miyamoto with some great news for gamers — and "Pikmin" fans in particular.
Though the original "Pikmin" was a hit with fans and critics, and some consider it one of the best video games of all time, Nintendo has been quiet about the series for years. While the mobile title "Pikmin Bloom" has helped to scratch the itch for some fans, and a well-received rerelease of "Pikmin 3" launched on Switch in 2020, there was no word about a true sequel and many players were left wondering if they would ever see a "Pikmin 4." 
Now, Miyamoto has finally provided an answer to that question and it's the best news for fans. More than twenty years after the release of the original "Pikmin," and almost ten years after "Pikmin 3," a new "Pikmin" sequel is finally on the way.
Pikmin 4 is coming in 2023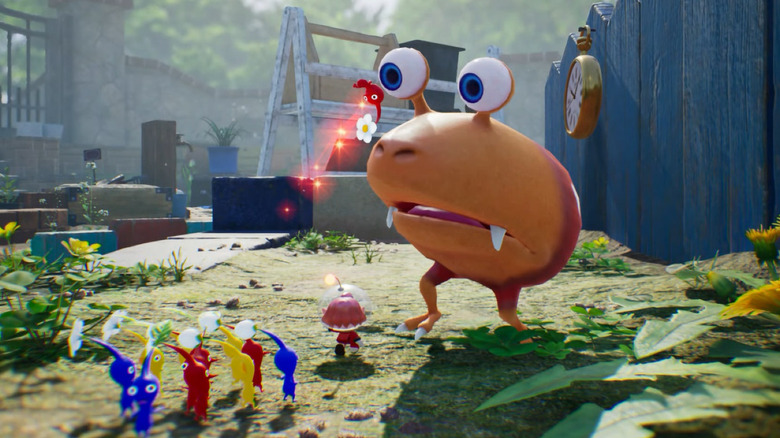 Nintendo
Miyamoto led off with a teaser trailer that was light on details but did reveal that "Pikmin 4" would be coming in 2023. Like the trailer, Miyamoto didn't offer much info on the upcoming game, but he did offer some tantalizing hints of what new mechanics would be coming to the series.
According to Miyamoto, "Pikmin 4" will allow players to play from the Pikmin's point of view for the first time. He also promised that the game's controls would be more accessible this time around with the goal of allowing players to focus on the strategy of deploying and maneuvering Pikmin.
While this isn't much to go on, fans are thrilled just to know a sequel is finally on the way. Given how long some players have waited for this news, it's no surprise that some fans have reacted with this kind of excitement.
During his presentation, Miyamoto also took a moment to mention the upcoming "Mario" movie and the Super Nintendo World theme park that will soon be coming to the United States. With all these projects in the works, Nintendo fans already had plenty to be excited about, and now "Pikmin" fans have something tangible to look forward to in 2023.