How To Fix Login Issues In Valorant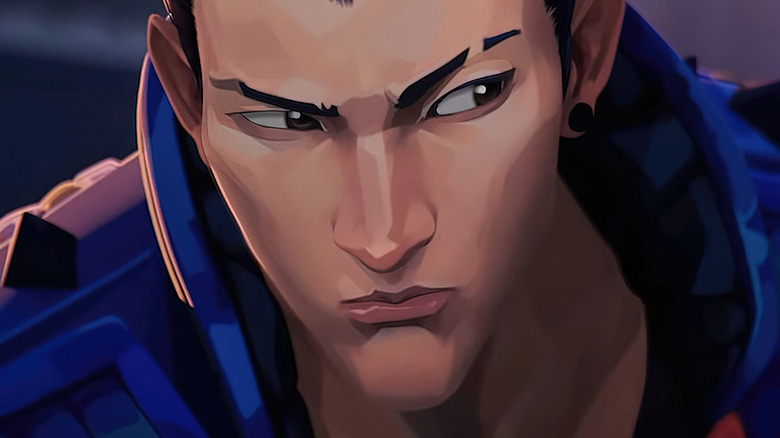 Riot Games
Since its release in 2020 and early reputation for being a blend of "Overwatch" and "CS:GO," Riot's hero shooter "Valorant" has been carving out its own identity and foothold in the Esports scene. According to ActivePlayer's player count estimates, the game has only been growing in popularity — and despite a few technical mishaps, like having to pull a new agent due to developer error, "Valorant" isn't showing any signs of slowing down anytime soon.
Advertisement
But, as with any other live-service game, "Valorant" suffers from server outages and other connectivity issues from time to time. Players might find themselves having trouble logging in or staying logged in, getting waylaid with common error messages like error code VAL 19, code 39, code 43, and code 59. Some errors just require a quick restart of the game client or your PC, while others need a fresh install and some other configuration steps to fix — and sometimes, there is simply nothing to do but wait for Riot to fix a server outage. For those of you having trouble getting in, here's a rundown on how to troubleshoot client-side issues with logging into "Valorant."
Start by eliminating common causes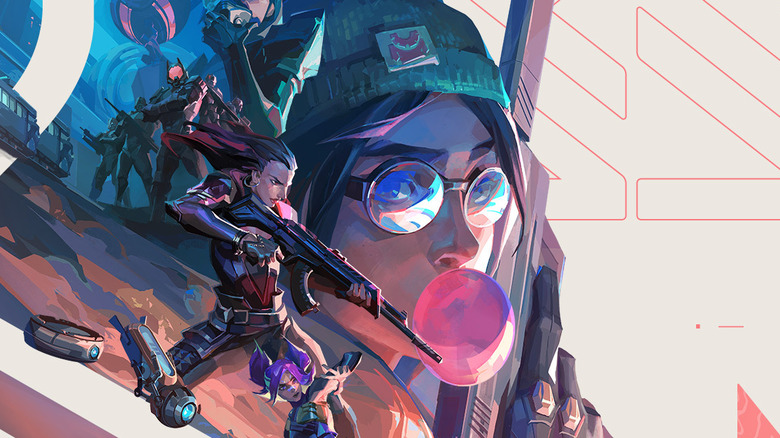 Riot Games
The first thing to do before attempting any solutions is to check out Riot's server status page to see if "Valorant" is suffering any outages. There's nothing to do but wait if the game itself is down, after all, and this could save you the trouble of needlessly trying to fix your game client. The second important step would be to check your own internet connectivity — while doing a quick reset of your router just to be sure — and double-checking that your ID and password are correct.
Advertisement
If it seems you're reliably connected to the internet, your credentials are input correctly, and the game servers are online, then it's time to start looking into the solutions to your login issues. Riot provides a list of all the possible error codes and what they mean, along with some basic fixes that mostly involve restarting the game client and/or your PC. Some errors have to do with your account status and need a support ticket submission to be resolved — track down your error code to figure out what the cause of your issue is and try applying the suggested solution.
Get thorough with troubleshooting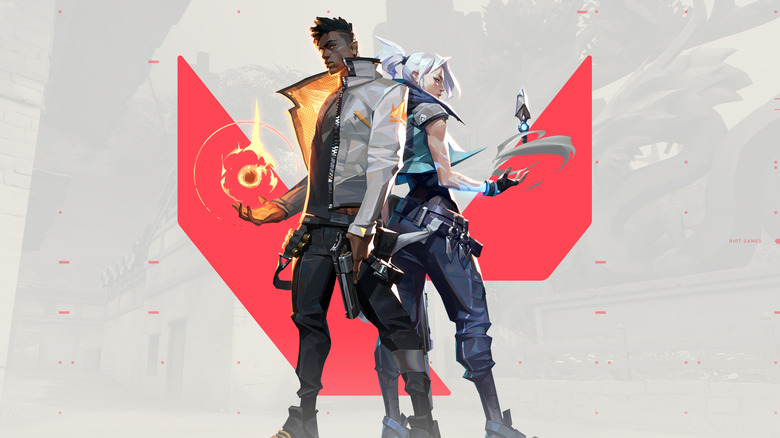 Riot Games
However, if the listed solution isn't enough to fix your issue, you'll have to dig a little deeper into your PC to troubleshoot anything that might be stopping "Valorant" from functioning properly. Here are some of the more hands-on steps you should try:
Advertisement
Delete your game's webcache folder. It can be found in your PC via Users/(your username)/AppData/Local/VALORANT/Saved alongside the Config, Crashes, and Log folders. After deleting webcache, try restarting the client and logging in again.
Refresh your firewall settings for "Valorant." You'll have to navigate to the Windows Firewall Settings, then the "Allow a Program Through Windows Firewall" menu. Delete any and all existing entries from the following list, then re-add all of them. Make sure to check all firewall exceptions for all three of the programs.

Valorant.exe (base game) under "Riot GamesVALORANTlive"
RiotClientServices.exe (game client) under "Riot GamesRiot Client"
Vgc.exe (anti-cheat) under "Program FilesRiot Vanguard"

Check your anti-virus program for exceptions as well. As with the firewall, you should delete any existing entries and re-add the three executables listed above, as well as two additional ones found under "Riot GamesVALORANTliveShooterGameBinariesWin64": VALORANT-Win64-Shipping and UnrealCEFSubProcess.exe.
Uninstall Riot Vanguard, then start up "Valorant" to do a clean re-initialization. Try this before resorting to an uninstall/reinstall of the game itself.
If all else fails, submit a support ticket and wait to hear back from Riot about your issue.