The Real Truth About Those Alleged Red Dead Remaster Leaks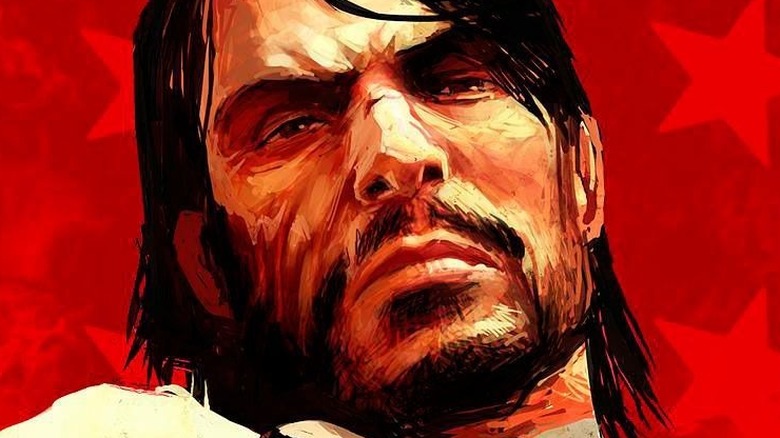 Rockstar Games
The internet has been set ablaze by a massive leak from Rockstar Games. The leak has primarily been for the company's upcoming release, "Grand Theft Auto 6," but some fake leaks for a "Red Dead Redemption" remaster were thrown into the mix as well. Since the leak for "GTA 6," both reporters and Rockstar itself have come out and confirmed that most of the leaks are real, although the company didn't comment on specifics. That left the door open for someone to share a fan project for remastering "Red Dead Redemption" under the guise of it being a leak.
Red Dead Redemption Remastered on Twitter shared images from its own fan-project amidst the leaks, including the caption "LEAKED images of the CANCELLED Red Dead Redemption 1 Remaster. It really looks like #RockstarGames is not having a good day..." That tweet was posted at 4:21 AM PT on Sept. 18 and the account later followed up saying it was a joke at 12:05 AM PT on Sept. 19 — although that didn't undo the 27,000 likes the first tweet got. Ben Turpin from RockstarINTEL.com shared the supposed leaked images and debunked them, pointing out the UI was from an Xbox 360 Emulator, which wouldn't appear on an actual remaster. Here's how fans reacted to the potential "Red Dead Redemption" remaster leak.
Fans had differing opinions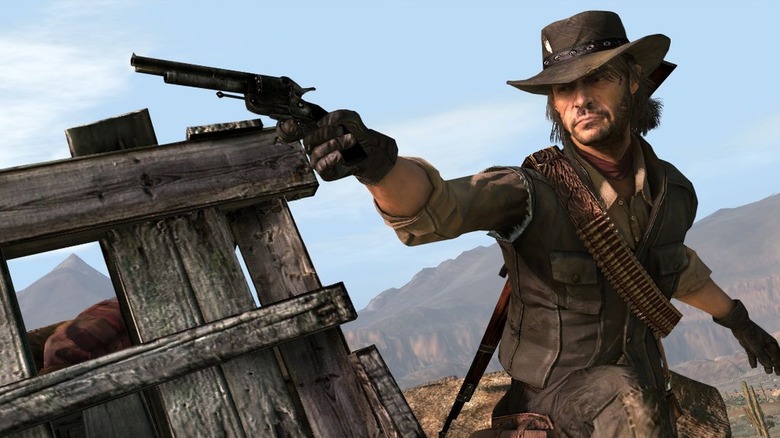 Rockstar Games
One fan was quick to point out that the post wasn't real, even before it had been debunked. Another person on Twitter said that the images didn't look much better than the game running on Xbox Series X, although they believed the images were from the canceled version. For anyone out of the loop, some leakers said that Rockstar canceled a potential "Red Dead Redemption" remaster after the "GTA Trilogy" remaster was poorly received.
Another fan said that "Red Dead Redemption" holds up and doesn't need a remaster. Other people were upset that they had to look at leaked images of a canceled project they couldn't play. One person used the popularity of the post as an example of fans wanting a "Red Dead Redemption" remaster, arguing that it could succeed financially. Ultimately, the images were not from a leaked project, but instead from a fan project. While fans seem to have an appetite for a "Red Dead Redemption" remaster, the reporting suggests that Rockstar is all hands on deck for the development of "GTA 6."