Leaker Claims GTA Remastered Trilogy Had Terrible Consequences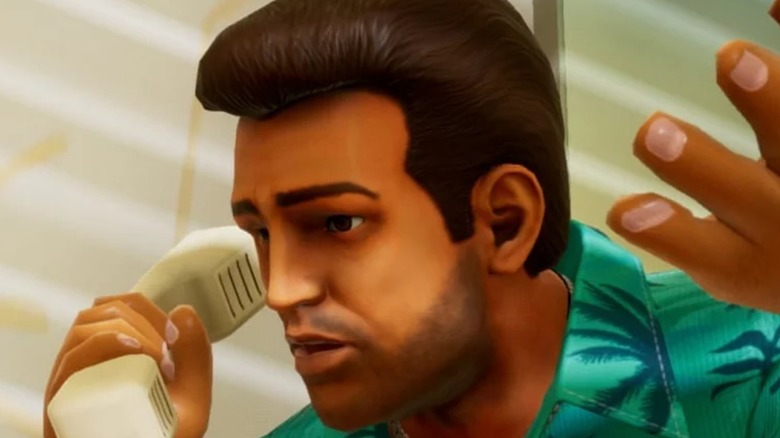 Rockstar Games
Few things have disappointed "Grand Theft Auto" fans in the last few years quite like the bungled release of "Grand Theft Auto: The Trilogy – Definitive Edition." Developed by Grove Street Games for modern consoles, the "Definitive" collection of "GTA 3," "GTA: Vice City," and "GTA: San Andreas" was anything but definitive, consisting of buggy facelifts full of some of the most hilarious glitches ever. But once the novelty of those creepy bugs wore off, fans were left with a clunky and unimaginative repackaging of three beloved games. This didn't stop copies of the collection from selling like hotcakes, but it may have led to some pretty dire consequences for fans of Rockstar Games' back catalogue.
Advertisement
According to renowned "Grand Theft Auto" leaker Tez2, Rockstar may have canceled two more highly requested remasters after the failure of "GTA: The Trilogy." On July 4, Tez2 shocked players by tweeting, "As per a reliable source with clear accuracy on Rockstar plans, remasters of ['Grand Theft Auto 4'] and ['Red Dead Redemption 1'] were on the table a few years ago, but Rockstar chose not to proceed with the projects in mind." As for why Rockstar would take this route instead of proceeding with remasters of two of its biggest games ever, Tez2 added, "The poor reception of the 'Trilogy [Definitive Edition]' might be a reason behind that decision."
Responses to Tez2's tweet were mixed at best. Some fans were upset to hear that they may have missed out on remasters of "GTA 4" and "Red Dead Redemption," while others were glad to know that Rockstar wouldn't be dividing its attention with further remasters. And judging from newer reports, it seems Rockstar's reasons for allegedly canceling these remasters could go even deeper than mere dissatisfaction with the "Definitive Edition."
Advertisement
Why did Rockstar change its mind about these remasters?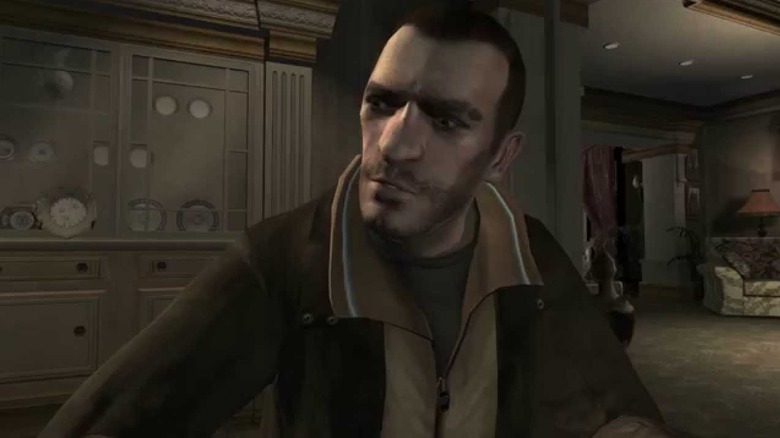 Rockstar Games
Tez2 has a history of keeping their finger on the pulse of "GTA" happenings, keeping fellow fans up to date on internal issues that could get them banned or glitches that may affect innocent "GTA Online" players, so there's reason to believe Tez2's sources are correct in this instance. Lending credence to Tez2's tweet is the fact that Kotaku's Zack Zwiezen has heard similar things from his own sources.
Advertisement
Zwiezen reports, "According to sources with knowledge of Rockstar's plans and future projects, the publisher is hoping that folks will forget all about the critically panned and botched classic 'GTA' remasters released last year while it focuses most of its resources and energy on its next big game, 'Grand Theft Auto 6.'" 
That's right: Even though the terrible "GTA Trilogy" may have stalled plans for further remasters, it sounds as though Rockstar is still using this as a sign that it needs to ramp up production on the next installment of the series. Hopefully that bit of news comes as a bit of consolation for disappointed fans. Still, it's hard not to wonder what could have been, especially considering how gorgeous some of the "GTA 4" mods out there can be. Revisiting Niko Bellic's adventures in Liberty City with a fresh coat of paint could have been just the thing to tide fans over till "GTA 6." 
Advertisement
Although these remasters simply weren't meant to be, there are a few silver linings to all of this. 
When could the GTA and Red Dead remasters resurface?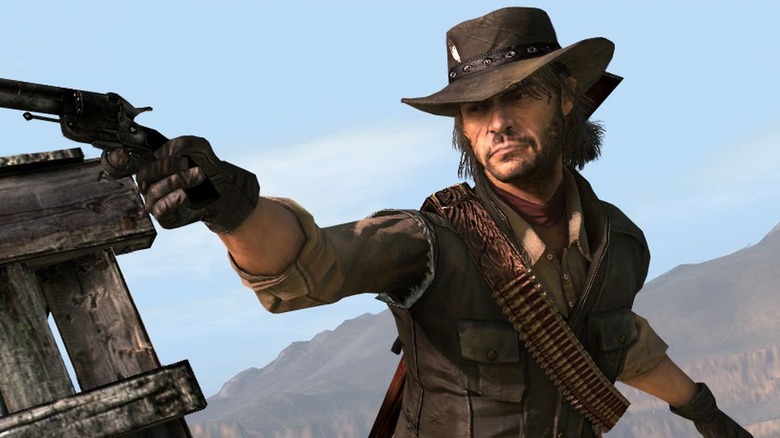 Rockstar Games
According to Zack Zwiezen's sources, the development of "Grand Theft Auto 6" and the failure of "The Trilogy – Definitive Edition" don't necessarily mean that fans will never get a chance to see remasters of older Rockstar titles. It just may be a while before those come to fruition. Zwiezen's sources tell him that Rockstar may revisit the idea after getting "GTA 6" to market. And considering the fact that some people don't expect to see "GTA 6" for another few years (or more), it's a safe bet that fans will be feeling extra-nostalgic for Rockstar's classics by then. After all, gamers are already scrambling to find different remasters to play in lieu of "The Trilogy."
Advertisement
Kotaku has asked Rockstar to clear up the rumors, but has yet to receive a response. For now, it's unclear whether or not fans really have "The Trilogy" to blame for the loss of these remasters. However, given the state in which "GTA: The Trilogy" shipped to market, maybe those same fans dodged a potential disaster. After all, who's to say these remasters wouldn't have run into the same issues? Can you imagine riding your horse across the desert and then looking behind you, only to see John Marston's blank expression staring back at you, like CJ in the "San Andreas" remaster?