New PS5 Rumor Has Fans Saying The Same Thing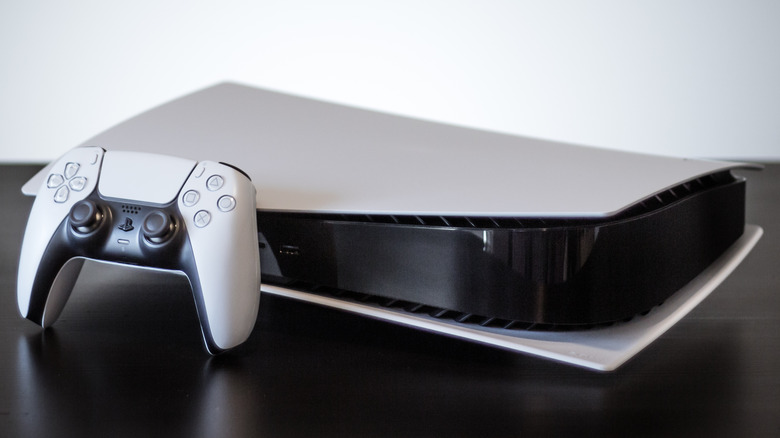 Mohsen Vaziri/Shutterstock
There are certain trends that gamers have come to expect in the way Sony releases consoles: First it releases the base version, then it comes out with a more compact and refined "slim" version, and finally it releases a "Pro" version that has upgraded hardware a few years later. The PlayStation 5 launched back in November 2020, and even though they are still incredibly hard to find in stores, many fans have already begun to wonder if there is a slimmer version of the console on its way — especially since the PS5's massive size has been a controversial topic ever since its release.
Advertisement
Now it seems that there is a reason to think that may soon become a reality. Insider Gaming has recently published a story claiming that insider sources suggest that a new variation of the console  referred to as the "D chassis PS5" will be launching around September 2023. The report claims that this new variation won't be making any significant hardware performance changes, but that it will have a detachable disk drive. This revelation has sparked a conversation among fans of the console.
Fans question the point of a removable PS5 disk drive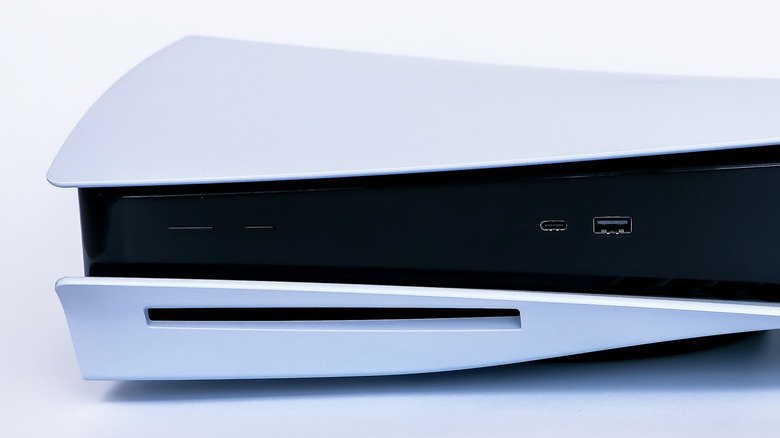 agencies/Shutterstock
Insider Gaming suggests that Sony has decided to implement a removable accessory so that players can affordably replace the drive (which will presumably be sold both individually and in a bundle with the console) without having to buy an entirely new system. This may also allow fans to buy the PS5 Digital Edition for cheaper, but give them the option to upgrade later if they so wish. Fans responding to the news on Twitter don't seem convinced, however.
Advertisement
Many have questioned the point of a detachable disk drive, since it seems unlikely that users would ever want to remove it. Others believe this is a simple cash grab from Sony, aiming to generate money with unnecessary accessories. Some have suggested that having the ability to add an external disk drive to the current digital edition would be great, since it would allow them to upgrade the consoles they already own, but these same fans are reluctant to buy an entirely new console just for that capability.
Sony has not released an official announcement about this new variation of the PS5, but fans will likely get a more complete picture of the features it offers as it gets closer to its release, if it turns out to be legit.
Advertisement