Iron Man Fans Just Got The Best Video Game News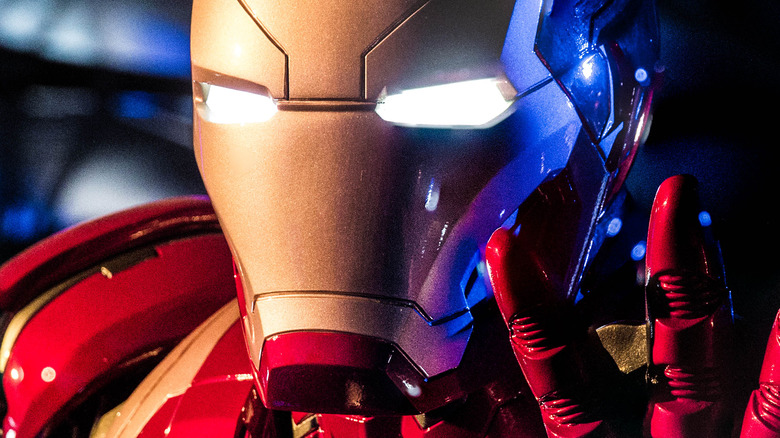 Hethers/Shutterstock
"Iron Man" and Marvel fans just got a new reason to be excited, thanks to a big announcement from Electronic Arts. Today, EA revealed that a new "Iron Man" game is currently in the works at Motive Studio for an unannounced release date. Olivier Proulx, a producer with experience in both video games, movies, and Marvel productions, will be heading up development on the new game. Proulx has previously worked on games such "Deus Ex: Mankind Divided" and "Marvel's Guardians of the Galaxy," as well as the upcoming film "Guardians of the Galaxy Vol.3."
Advertisement
According to EA, Marvel Games will be involved with the production and "the game will feature an original narrative that taps into the rich history of Iron Man, channeling the complexity, charisma, and creative genius of Tony Stark, and enabling players to feel what it's like to truly play as Iron Man."
EA appears to be confident with its selection of studios to develop this new title, emphasizing Motive's past experience, which involves crafting high concept titles such as "Squadrons" and the upcoming "Dead Space" remake. Given that one game features tight flying mechanics and the other features ground combat with a protagonist wearing a big tin can, it would seem that the studio has just the right mix of experience one would want for a team making a game about "Iron Man."
Advertisement
The game is still in pre-production, so it will likely be some time before fans get more news or details about it. Still, Marvel fans may be happy to know that it sounds like ol' Shell-Head is in good hands.