The Nintendo Switch Game That Takes The Longest To Beat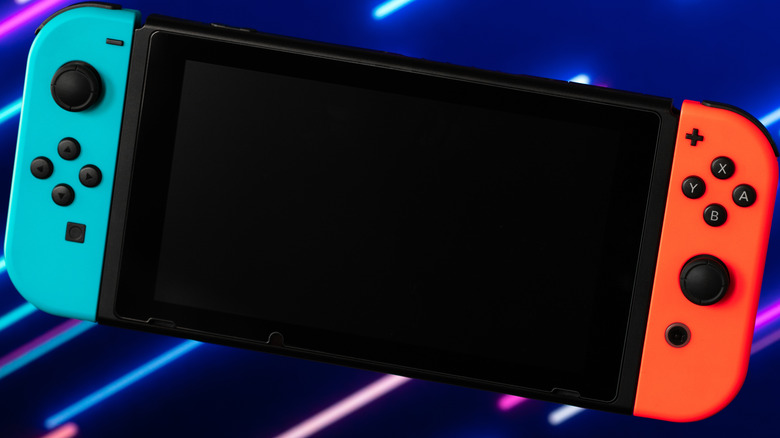 Sandor Szmutko/Shutterstock
The Nintendo Switch continues to be an absolute juggernaut for Nintendo, as the company has sold over 111 million units as of June 30, 2022. These sales are partially because of the impressive library that Nintendo has put together for the console. The best Nintendo Switch games list is filled with Nintendo first-party titles and Nintendo has continued to slowly add classic titles to its online service for the Nintendo Switch. The console is currently missing some of the heavy hitters from third-party studios, like "Elden Ring," but there are plenty of games for players to enjoy on the console.
Advertisement
With its impressive library, some fans might be curious on what the longest game to beat on the console might be. Nintendo has also allowed many more games on the eShop with the Nintendo Switch. including several lengthy RPGs. Here's the game that takes the longest to complete on Nintendo Switch.
World of Tanks Blitz takes over 1,000 hours to complete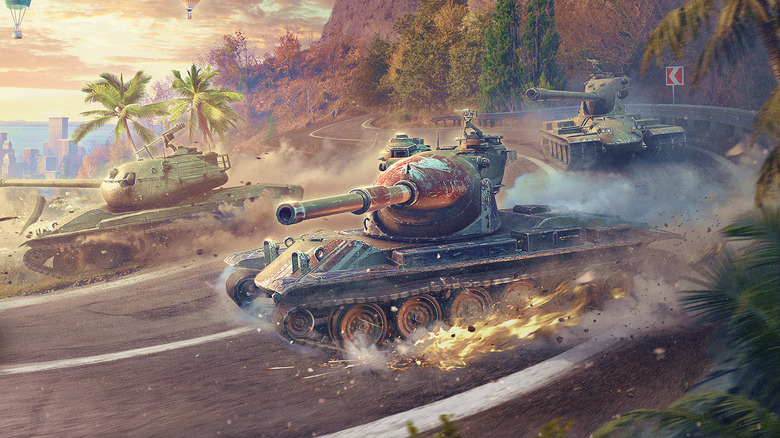 Wargaming Group Limited
According to HowLongToBeat, the game with the highest average completion time is "World of Tanks Blitz," the mobile-focused version of "World of Tanks." The single-player mode is listed as taking between 1275 to 3600 hours, which is a massive amount of time. As for why it takes that long to complete, the Steam description reads "Free-to-win: equal access to in-game elements for everyone," so players likely have to grind for a long time to earn items that could be purchased with money. A few Steam reviews show players with hour counts well into the 3,000 hour territory, so the numbers must be legit.
Advertisement
As for games exclusive to the Nintendo Switch, "Animal Crossing: New Horizons" takes the top spot, with its main and side content hitting 140 hours, with full completion coming in at 356 hours. Other contenders are "Xenoblade Chronicles 2," with a story and some side content taking 106 hours while full completion taking 255 hours and "The Legend of Zelda: Breath of the Wild," which takes 97 hours for story with some side content and 189 hours for full completion.