Ubisoft Job Listing Hints At New Approach To Splinter Cell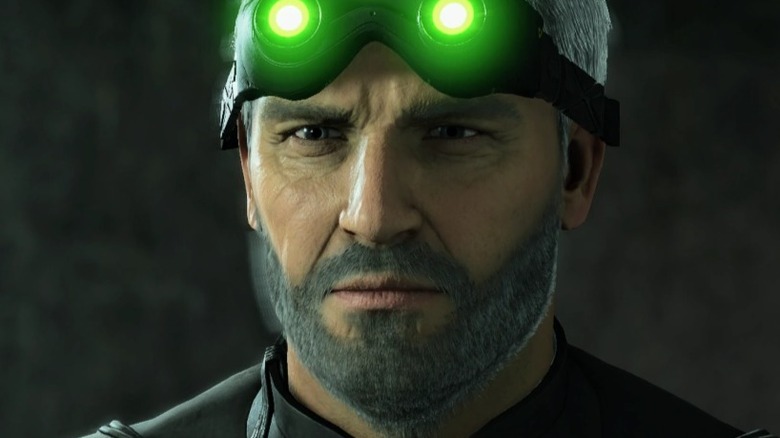 Ubisoft
We may receive a commission on purchases made from links.
If you feel like it's been forever since the last "Splinter Cell" game was released, you wouldn't be far off. The last time an entry from Ubisoft's signature Tom Clancy-endorsed stealth series went gold was all the way back in 2013 when "Tom Clancy's Splinter Cell: Blacklist" released. Since then, despite calls from the fanbase to bring the series back, the "Splinter Cell" franchise has remained mostly dormant, with the only significant release being the "Firewall" novel back in March 2022. However, after being dormant for nearly a decade, it seems that Ubisoft might be ready to bring the iconic Sam Fisher back into the field in the near future.
Advertisement
In December 2021, Ubisoft confirmed a new "Splinter Cell" title was in the works. Since then, however, there has been next to nothing in terms of updates regarding the game's development. What is known so far is that the new "Splinter Cell" game will be a remake of the original. After months of radio silence, Ubisoft has finally given fans of the franchise some hints about the next entry into the franchise through a job listing that offers up some pretty revealing information.
The new Splinter Cell will be catered to a more modern audience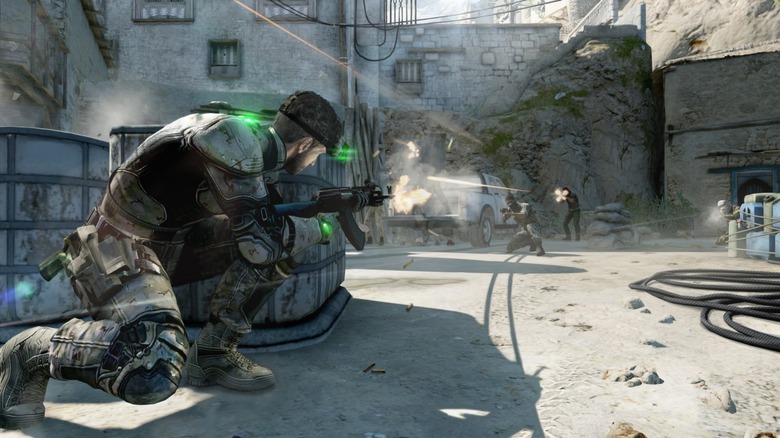 Ubisoft
Discovered by PSU on Sept. 21, Ubisoft's career page recently posted a job listing seeking out a scriptwriter for the upcoming "Splinter Cell" remake. Based out of the company's Toronto office, the job list states that the scriptwriter for the upcoming "Splinter Cell" game will be partly responsible for creating an experience that is in line with modern sensibilities and expectations. "Using the first 'Splinter Cell' game as our foundation we are rewriting and updating the story for a modern-day audience," the job listing states. "As a Scriptwriter at Ubisoft Toronto, you will join the Narrative team and help create a cohesive and compelling narrative experience for a new audience of 'Splinter Cell' fans."
Advertisement
The job listing also gives gamers a peek at the process behind remaking "Splinter Cell," confirming that it will be built within Ubisoft's proprietary Snowdrop game engine with the intention of "[delivering] next-generation visuals and modernized stealth gameplay, while preserving what's at the heart of the Splinter Cell experience." This language — coupled with the emphasis placed on modernizing the traditional "Splinter Cell" experience — implies that the game will have a fresh take when it releases.