Trombone Champ Looks Even More Entertaining With Steam Deck Gyro Controls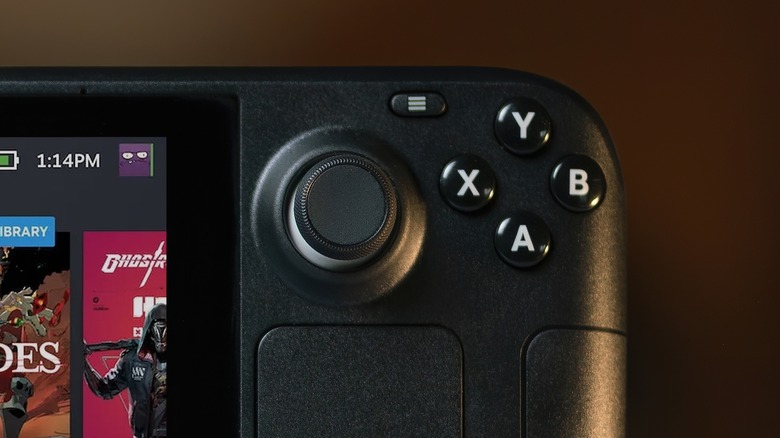 Mr.Mikla/Shutterstock
"Trombone Champ" just released to praise from the likes of PC Gamer and Polygon. This quirky, musical rhythm game features lots of humor and simple but fun and challenging mechanics. A button or mouse press blows into the trombone and sliding the mouse up and down changes the pitch. Players are tasked with making it through a list of songs as best they can while being scored for their performance.
Advertisement
As described by PC Gamer, the adorable art style, humorous backstory, and items to unlock all enhance the experience and, whether one is nailing a track or completely blowing it, it's still amusing to hear the sounds of a trombone blaring out of the speakers. While it largely flew under the radar until now, fans and critics have been getting a kick out of it since its release. Thanks to a designer at Valve and the Steam Deck's gyro controls, gamers are discovering there's an even more entertaining way to become a "Trombone Champ."
Play Trombone Champ on the Steam Deck for more fun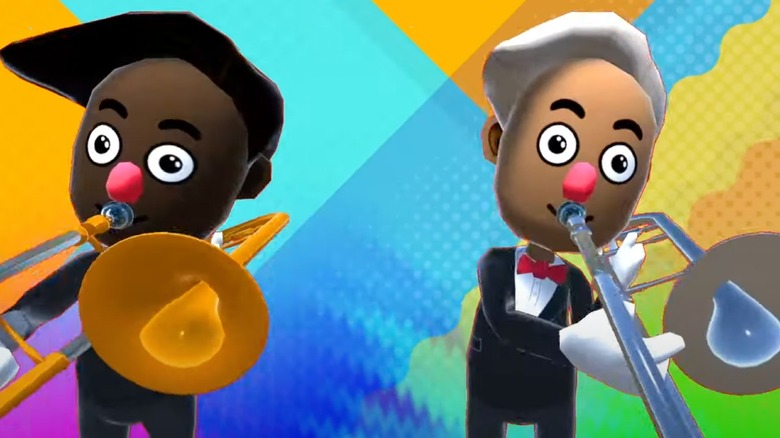 Holy Wow
Valve finally released its Steam Deck this year and critics found it was definitely worth waiting for. A great way to play Steam titles on the go with a cloud sync feature that makes it the ultimate PC gaming device, the Steam Deck is a must-have for many. In addition to its portability and cloud capabilities, fans have discovered a love for its gyro controls, allowing certain games to be played by moving and tilting the device. In a recent tweet, Lawrence Yang at Valve displayed how those gyro controls can be put to use in "Trombone Champ."
Advertisement
The accompanying video shows Yang playing the title on a Steam Deck and, rather than using a joystick to change pitch, he simply tilts the Deck, changing the experience and adding a bit of realism to the performance. "Gyro controls may not be the most accurate for Trombone Champ, but they're definitely the most fun!" he stated. Of course, it's not certain that the controls are an explanation for his poor performance. Then again, who hasn't blamed the controller for gaming struggles at one time or another?
Plenty of commenters agreed with his assessment of the "Trombone Champ" gyro controls experience. Some took the opportunity to praise the gyro controls in general, while others said the video had convinced them to jump on Steam and grab the game.
Advertisement