How Long Does It Take To Beat Shovel Knight Dig?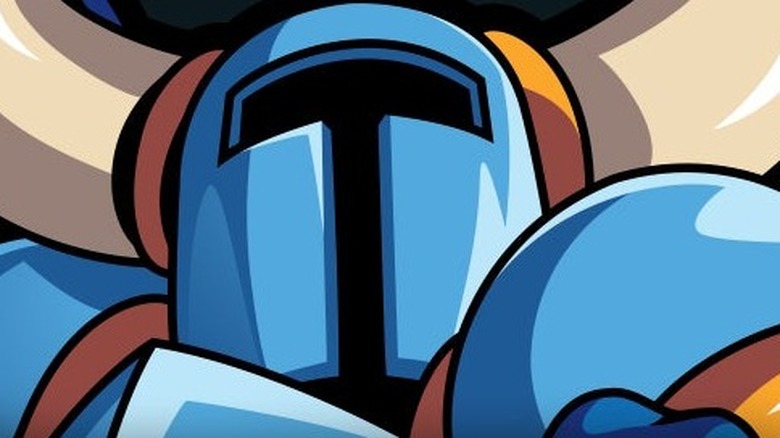 Yacht Club Games
The original "Shovel Knight" released in 2014 to rave reviews from critics. The charming indie platformer was a hit with gamers and, when its various campaigns were compiled into one package with "Shovel Knight: Treasure Trove," the collection quickly earned a place among the best Switch games of all time. Since then, Yacht Club Games has collaborated with developer Nitrome to bring players a new entry in the series with "Shovel Knight Dig," which was first announced way back in 2019
Launching in September 2022, "Shovel Knight Dig" features the classic gameplay fans love, adding in roguelike elements and other mechanics to keep things fresh. Among the new mechanics is the ability to dig downwards. Additionally, levels are now randomly generated and upgrades can be found throughout the adventure.
This new take on the series is also receiving great reviews, so fans are likely eager to dive back in. The question is: How much time will players have to put aside to get through the game and see everything it has to offer?
Shovel Knight Dig is short for a roguelike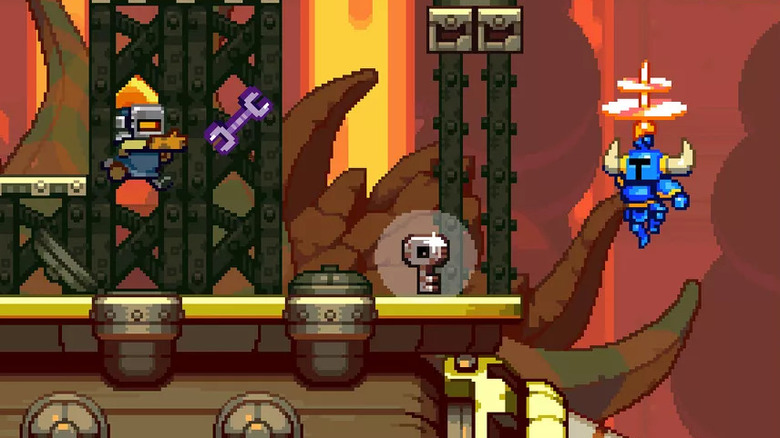 Yacht Club Games
While critics have been loving the gameplay, design, and art of "Shovel Knight Dig," many are noting that it's quite short, especially for a game with roguelike elements that are intended to encourage multiple playthroughs. While random levels and items can keep those playthroughs interesting, it just doesn't take very long to get to the credits the first time around, and there won't be much left to discover by that point. 
Nintendo Life found the game to be lots of fun, but managed to beat it in only about three hours. While there was still content to unlock by the end, more than half of the game had been uncovered. Likewise, IGN managed to beat the game in just shy of four hours, with only some random smaller bits left to unlock through subsequent playthroughs. GodIsAGeek took roughly six hours to finish the game, which would seem to be the upper limit. 
Despite the roguelike design, even completionists shouldn't expect to get more than six hours at most from "Shovel Knight Dig" — and probably a little less. While this won't be a deal breaker for many, it will be something worth factoring in when deciding whether or not to pick it up.