Fortnite: How To Get All The Reboot Rally Rewards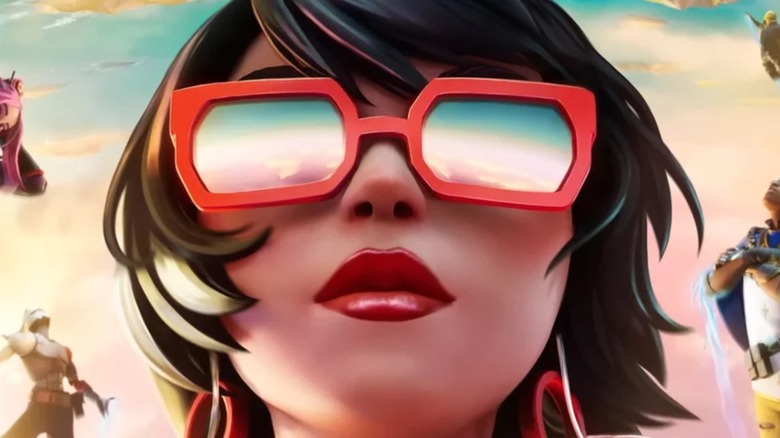 Epic Games
Considering fans have already seen the much anticipated debut of Brie Larson within its contained universe, "Chapter 3 Season 4" of "Fortnite" is in full swing. And in typical "Fortnite" fashion, it isn't without its incentives to keep its dedicated player base coming back in search of high valuable goodies. The ruthlessly addictive battle royale title is in the midst of its fifth year of existence, and despite its status as a cultural icon, the team at Epic Games doesn't seem content with the ridiculously large amount of players that consistently play and dump money into the game, as it seems the company is trying to expand its fanbase even further. One way Epic is doing this is through the Reboot Rally event.
Advertisement
Beginning in late September and running through early October, the Reboot Rally event aims to give the most persistent of players opportunities to earn season-specific rewards. However, where it differentiates from more traditional "Fortnite" events is in the requirements to participate at all. Here's how to play along with the Reboot Rally event and earn the coveted rewards at the end.
Earning the rewards requires both new and experienced players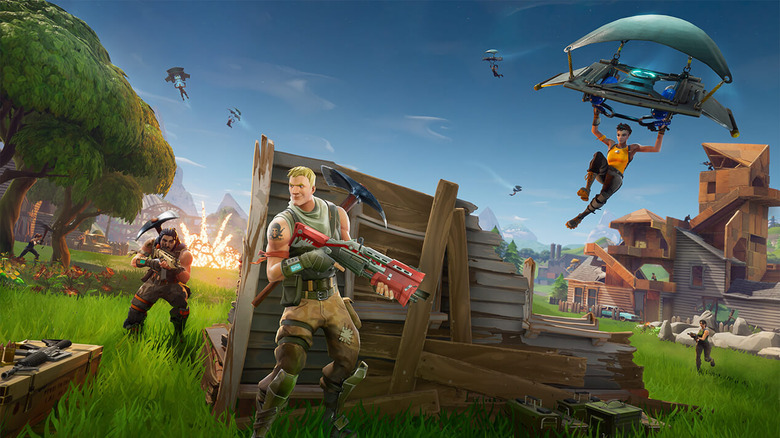 Epic Games
The Reboot Rally isn't like any typical "Fortnite" event in which any kind of player can participate. In order to complete the event, teams will have to be made up of a mix of players with varying degrees of experience. For instance, in duos, one player must be relatively new to the game (started playing within the last 30 days) and have under two hours played while the other is more experienced and has over two hours played and has been playing for more than a month (via PC Gamer). The same applies to larger squads as well.
Advertisement
Once your squad has been solidified, there are a total of 7 quests you will have to complete. Some of these are simple, such as completing a Battle Royale match with a friend, or gathering your squad using their profile or the Reboot Rally event panel. Most of the others, however, revolve around collecting experience points. In total, should your squad accumulate over 400,000 experience, all of the required season goals for Reboot Rally will be completed (via Dot Esports). There will also be a selection of Daily Quests that you will be required to complete.
The points gathered from completing the quests give you points which you can spend on four different awards: the Barb-B-Q emoticon (50 points), Fresh Forged Wrap (100 points), Red Hot Revenge pickaxe (150 points), and the Fiery Descent Glider (200 points).
Advertisement