How To Do The Griddy Celebration In FIFA 23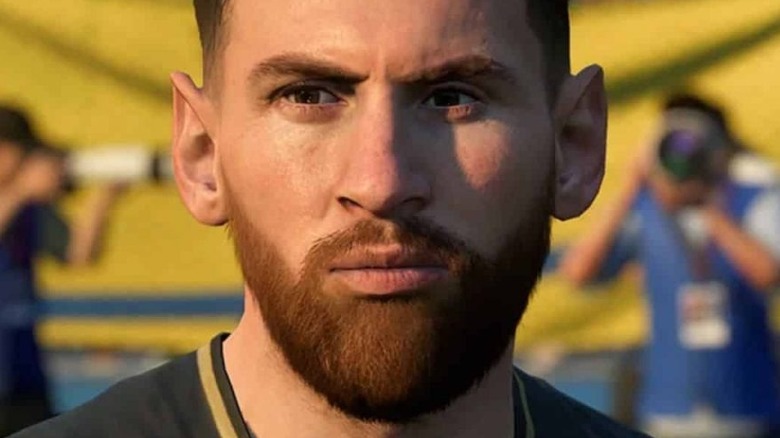 EA Sports
"FIFA 23" will serve as an end to the series – at least in some ways. After nearly three decades, FIFA and EA Sports have decided to end their licensing partnership, with the latter renaming its annual soccer sim "EA Sports FC," set to begin next year. With the end in sight for the "FIFA" series, it seems that EA is dedicated to sending its former franchise out with a bang. With "FIFA 23," many of the early reactions from reviewers have been quite favorable due to the title's fluid gameplay and visual realism. And though it doesn't have much to do with gameplay, newly added celebrations have also proved to be a fun feature to play around with.
Advertisement
Several of these celebrations resemble signature moves shown by players after scoring a goal. For example, Kylian Mbappe of Paris Saint-Germain had his signature slide-and-salute celebration added this year, and the slide-and-flex made famous by Thierry Henry after his massive North London Derby solo goal against Tottenham is also available. But on top of those, "FIFA" added a new celebration, one that went viral over the last year. The "Griddy" is in "FIFA 23," here's how players can perform it in-game.
Performing the Griddy in FIFA 23 requires three button inputs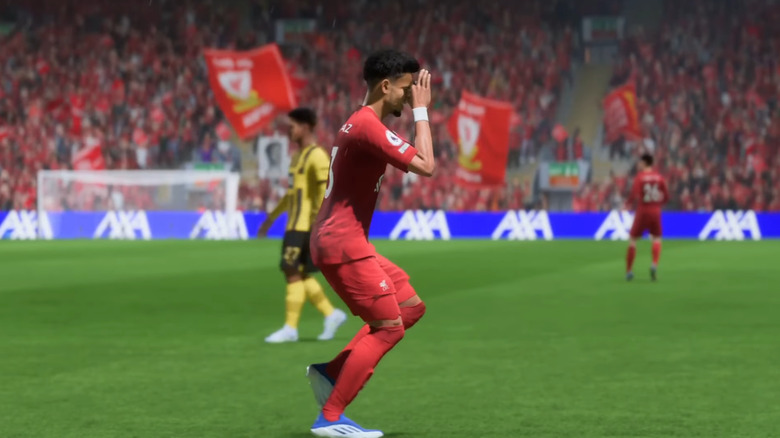 EA Sports
Made famous by NFL wide receivers and former Louisiana State University teammates Ja'Marr Chase and Justin Jefferson, the "Griddy" has become an internet sensation over the past year. The dance is performed by tapping each toe and heel in a quick sequence while swinging one's arms back and forth, occasionally forming B's over the eyes. The first soccer player to perform the move on the big stage was Chelsea's American winger Christian Pulisic who did the jig after a big Champions League goal against Lille. Since then, the move has gained traction and popularity with soccer players, and now gamers can also perform the dance in "FIFA 23."
Advertisement
After scoring a goal, press R2 on PlayStation, RT on the Xbox, or ZR on the Nintendo Switch and flick the right analog stick twice. Following a brief running animation, players will be able to see their goalscoring player executing the "Griddy" in celebration. Any player on any team can perform the celebration, and it's available in any mode. So if a Pro Club or Volta character scores a banger and players want to rub it in, the "Griddy" is at their disposal.