Ludwig's Offbrand Invests In The Future Of Streaming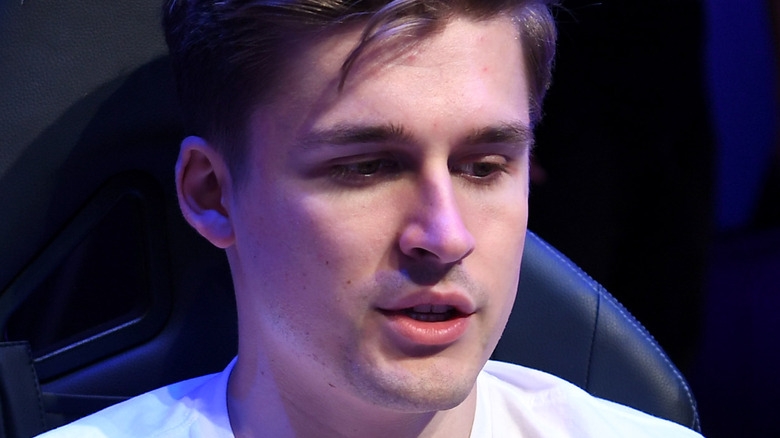 Denise Truscello/Getty Images
Ludwig Ahgren — more commonly known as just Ludwig — has garnered worldwide attention for his record-breaking subathons. One of the first high-profile content creators to make the switch from Twitch to YouTube, Ludwig inspired streamers like Sykkuno to follow suit and pursue their own best interests, further weakening Twitch's hold on the market. Though Ludwig's time on YouTube has proven quite rocky since joining the platform in 2021, he has continued to develop his brand, becoming one of the most visible personalities in the streaming space.
Even in the prime of his career, Ludwig already has his sights set firmly on the future. Streaming requires a massive time investment, with success sustained through an endless outpouring of content and hard work. With that in mind, Ludwig has launched Offbrand, an agency that seeks to help other streamers reach their full potential and carve out their own followings. Founded by creators for creators, Offbrand's services include "production, sales, content, and relationship knowhow." It also heralds what's to come for Ludwig.
Offbrand is the next phase in Ludwig's career
Ludwig co-founded Offbrand with Mogul Moves President and COO Nick Allen, esports aficionado Nathan Stanz, and Nvidia global consumer marketing manager Brandon Ewing. The agency offers its services to those who seek to replicate Ludwig's success in the streaming space. In an in-depth interview with The Washington Post, Ludwig stated that Offbrand factors into his plan to one day step away from streaming altogether.
"I've always accepted the fact that there will be a point where my career ends," Ludwig said. "When I'm 45 years old, certainly I will be [too] out of touch to have that on Twitch or YouTube ... Rather than fear that and try to maintain success for as long as possible, I love the idea of helping other creators make things that I think are cool."
Offbrand already has at least one high-profile client: Félix Lengyel, a.k.a. xQc. The company intends to zero in on streaming series and events, such as Ludwig's "Mogul Money Live." According to Allen, the team will take on the bulk of the burden for the creators they collaborate with, allowing them to focus on producing impactful content. xQc will debut one of the first efforts developed by Offbrand on September 30, with live game show "Juiced" slated to unfold across half a dozen segments.
While Ludwig plans to continue streaming for the immediate future, look for him to move to a more behind-the-scenes role within the coming years.