Baby Yoda Is Getting A Video Game No One Ever Saw Coming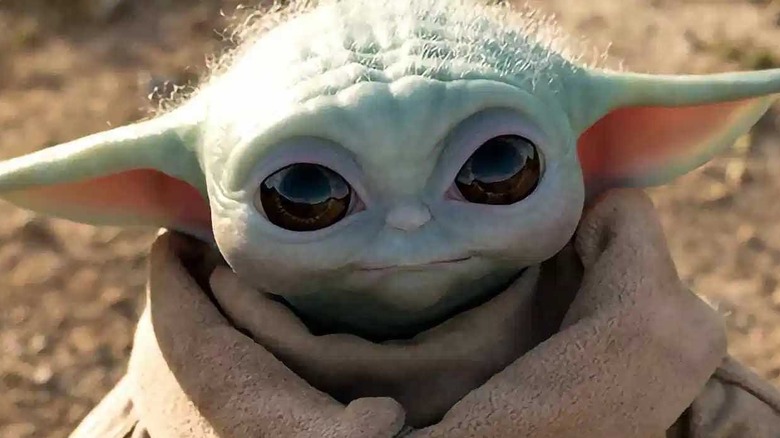 Disney
We may receive a commission on purchases made from links.
Do you wish you could have your own Baby Yoda to care for and play with? Of course. What "Star Wars" fan hasn't fallen in love with the adorable, little, green force-user ever since they made their first appearance on "The Mandalorian"? Now, in a development no one saw coming, fans are getting a chance to play with Baby Yoda in digital form when they arrive next year in video game form. Perhaps just as shocking, Baby Yoda will be coming in a form that will be a blast from the past for many older gamers.
Advertisement
On September 20, it was announced that a Baby Yoda Tamagotchi is on the way. Younger fans may not remember, but in the 1990s, Tamagotchi was briefly a major fad. As Smithsonian Magazine wrote, Tamagotchi were little plastic eggs with black-and-white digital screens that held the tiny titular creature. Players, or owners rather, pressed buttons to play with, feed, and care for their tiny pets. The simple, cute premise was an instant hit and became the hot new item for a brief period before fading away and being forgotten like other fads before it.
While the craze blew over quickly, Tamagotchi didn't disappear, and manufacturer Bandai has continued to produce them and roll out new varieties. Tamagotchi has previously had crossovers with Pokemon, Pac-Man, and Godzilla, and now, it will be bringing fans the ultimate crossover as the craze of the past meets the latest, trending character.
Advertisement
Fans can get their own Baby Yoda this January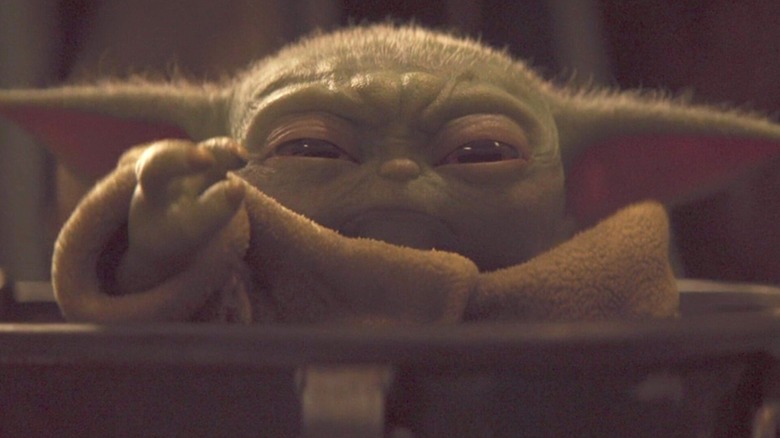 Disney
The announcement as well as Amazon's Tamagotchi page offer plenty of details about everyone's new favorite toy. The Grogu, or Baby Yoda Tamagotchi will come in two varieties, a standard version and one with a removable silicon case that will add some Yoda ears to the device.
Advertisement
New caregivers will be able to feed their ward both squid and macarons and play 12 different games with them. Over time, The Child will take on 12 different appearances, including sitting in their egg, in a basket, holding a spider egg, and more. Currently, some appearances and games are being kept secret, so new owners can expect some surprises when they get their own. Furthermore, special guests will pop by to say hi every hour or so. These include the Mandalorian Armorer, Ahsoka Tano, and a Tusken Raider.
Based on what's included, it certainly seems like Bandai did its homework and is featuring plenty of "Mandalorian" highlights and fan favorites with the new Tamagotchi. This is definitely something fans of "Star Wars," '90s nostalgia, or just cuteness in general will want to pick up.
Advertisement
Preorders are currently available on Amazon. The new Grogu Tamagotchi is set to release on January 27, 2023.