Avatar: Reckoning - What We Know So Far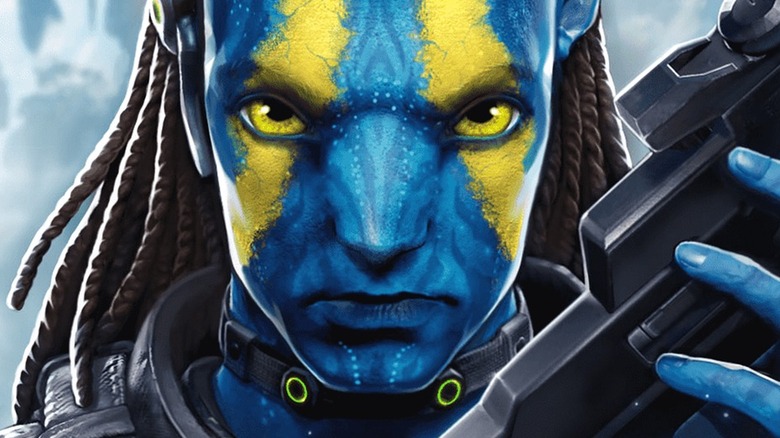 Level Infinite
"Avatar" is getting another video game. No, not "Avatar: The Last Airbender" (although that IP is getting its own video game as well), but "Avatar," the James Cameron film franchise. 
It's been over a decade since Cameron's epic feature "Avatar" hit theaters in 2009, but the world of Pandora is back in a big way. Now, not only is the Cameron-directed follow up film, "Avatar: The Way of Water," set to debut in December, but multiple game adaptations are on the way as well. The first of these games, "Avatar: Frontiers of Pandora," a next-gen first-person action-adventure game made from Massive Entertainment and Ubisoft. The other is Archosaur Games and Level Infinite's "Avatar: Reckoning."
Advertisement
Unlike "Frontiers of Pandora," "Reckoning" isn't made for consoles. As noted by the game's official website, "Avatar: Reckoning" is an MMORPG shooter made exclusively for mobile devices. During D23, Disney released the very first "Dev Update" gameplay trailer for the title, along with some additional details. 
Is there a trailer for Avatar: Reckoning?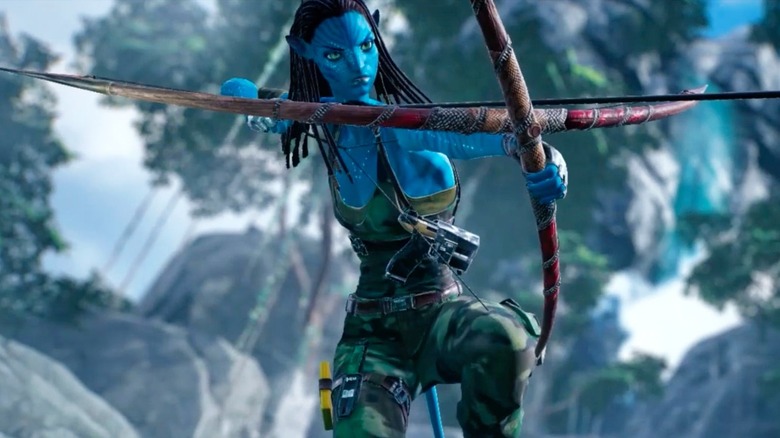 Level Infinite
The "Dev Update" walkthrough trailer was short, but it showed quite a bit and the video's narrator — one of the game's developers — clued viewers in to a few extra details as well. The trailer opens up showing various cinematics of the game's settings on the fictional world of Pandora. It appears that the world has vibrant aesthetics and plenty of wildlife that the player may be able to interact with.
Advertisement
Then, the video briefly transitions to a clip of a player-controlled character parachuting over a large, open-world map (the image is reminiscent of the opening of a battle royale match). Viewers then get to see the character customization screen, which appears to be quite detailed. 
After another in-game cinematic wherein the playe -character fights off a large alien animal, the trailer ends with footage of some player vs. player combat as the developer explains the game's multiplayer systems. All in all, "Avatar: Reckoning" appears to be an incredibly robust offering for a mobile game.
What will Avatar: Reckoning's gameplay be like?
Level Infinite
As shown in the minute-long trailer, players will get to customize their own characters before setting out and exploring the large open-world of the game via third-person perspective. Open-world exploration, single-player missions, and various multiplayer game modes give players a bevy of options to choose from when playing "Avatar: Reckoning." Players can team up with one another, attempting to survive against powerful enemies, or they can opt for the PvP route and try to survive Pandora's wilderness in a solo setting. Players will also be able to customize and upgrade their weaponry over time.
Advertisement
The game's impressive graphics are also given a chance to shine in the trailer. Although not nearly reaching the quality of console or PC games, "Avatar: Reckoning" seems to stand apart from most mobile games with its crisp and detailed visuals.
Although a release date is not yet set for the game, players can head to the game's official website to register for updates.