Overwatch 2's Watchpoint Pack: What's Included?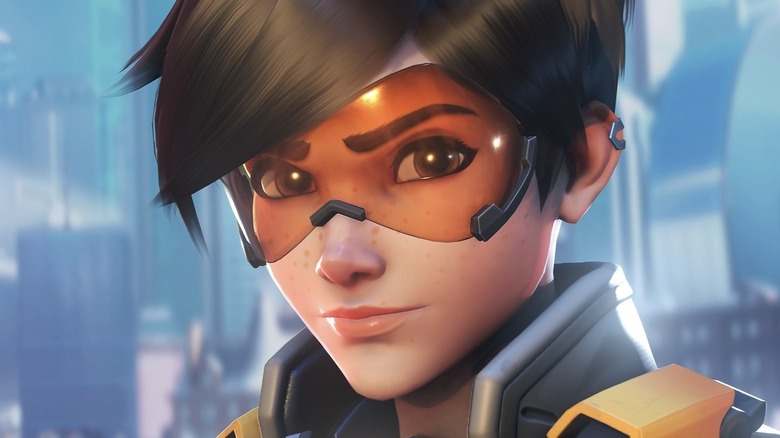 Blizzard Entertainment
"Overwatch," Blizzard's smash-hit team-based first-person hero shooter, is officially being replaced by "Overwatch 2" on Oct. 4, 2022. The game will be going from its original "one-time purchase with optional microtransactions" model to becoming completely free-to-play — with the optional microtransactions still in place, of course. Overwatch Coins, the in-game currency, can be used to purchase extra cosmetic items, unlock Battle Pass tiers without having to grind through them, and purchase the Premium Battle Pass and unlock three times the tier rewards.
For avid fans who are willing to pay extra for the full deluxe experience in "Overwatch 2," Blizzard is offering the "Watchpoint Pack" as a bonus digital bundle listed at $39.99 — which is, coincidentally, the original price that the standard edition of "Overwatch" first released at in 2016. The pack is available across all platforms and contains exclusive and rare skins, the Season 1 Premium Battle Pass, a handful of bonus Overwatch Coins, and a small bonus for pre-order customers.
What Does Overwatch 2's Watchpoint Pack Include?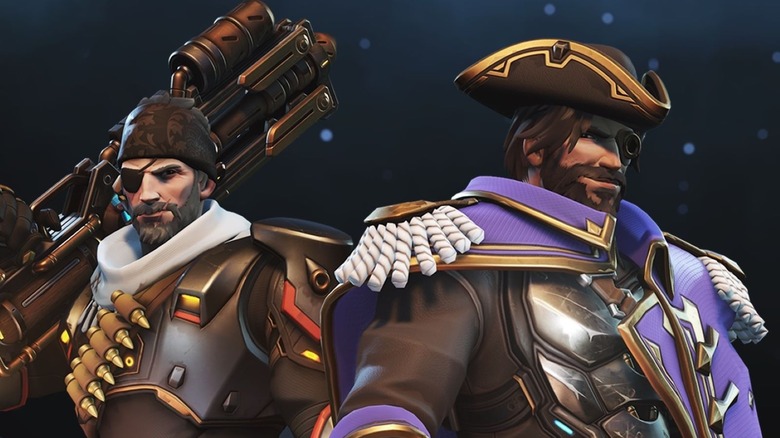 Blizzard Entertainment
The "Watchpoint Pack" can be purchased at the relevant storefront for your platform for the same price across the board. While most of its contents are purely cosmetic, the inclusion of the Premium Battle Pass gives players a huge swath of extra rewards to unlock. According to the bundle's official listings, the "Watchpoint Pack" includes:
5 Epic skins and 7 Legendary skins, which include two brand-new and exclusive Space Raider skins for Soldier 76 and Cassidy.
2000 Overwatch Coins, roughly equivalent to $20 real-life currency
The Season 1 Premium Battle Pass, which unlocks instant access to the new hero Kiriko as well as 60 tiers' worth of rewards on top of the 20 default ones for a total of 80 tiers of rewards the player can earn, which in turn include:

a 20% XP Battle Pass Boost,
1 Mythic Skin, 5 Legendary Skins, and 1 Epic Skin,
3 Play of the Game Intros,
4 Weapon Charms,
3 Emotes,
3 Souvenirs,
6 Poses,
6 Name Cards,
Over 30 additional cosmetic rewards.
Additionally, players who purchase the "Watchpoint Pack" before October 4 will also receive an exclusive player icon. Furthermore, while the official listings for the "Watchpoint Pack" also include instant access to "Overwatch: Legendary Edition" upon purchase, this is no longer a redeemable part of the bundle as of the original "Overwatch" servers being shuttered on October 2.