The PS5 Has Finally Been Jailbroken, But There's A Catch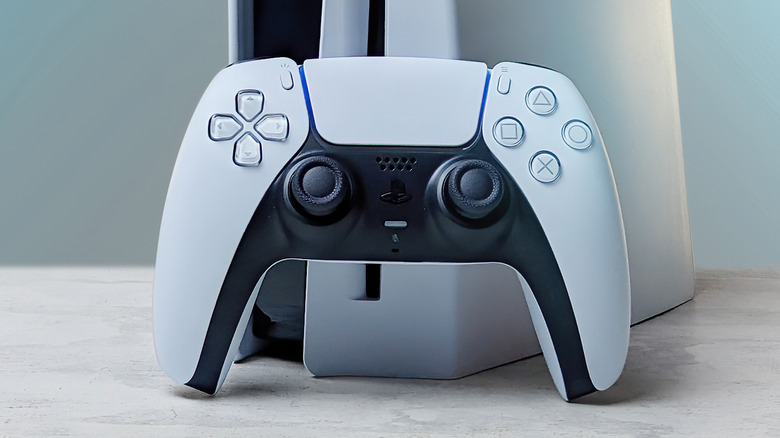 Mr.Mikla/Shutterstock
The PlayStation 5 has been out for almost two years, and still, many longtime owners — or gamers who have finally been able to get their hands on one after the console's infamous supply issues — are figuring their way around the operating system and its possibilities. The longer it stays on the market, the more adventurous and more intuitive users will get. Despite being relatively early in its lifespan, it seems the PlayStation 5 has officially received its first exploit.

Advertisement
As discovered by Twitch streamer and modder Lance McDonald, the PlayStation 5 has already received its first jailbreak. This is an exciting development considering past jailbreaks for the PlayStation 3 and 4 have granted its players access to tons of unauthorized features within Sony's consoles. Unfortunately, with this being the very first time the PS5 has received any such third-party jailbreaking firmware, there is a serious catch for anyone looking to use it in the same way as prior jailbreaks.
The PS5 jailbreak is pretty limited
Girts Ragelis/Shutterstock
While news of the PlayStation 5 receiving its first jailbreak may be an exciting development, this exploit, unfortunately, comes with a few caveats. For one, any PlayStation 5 player running on the console's most up-to-date firmware will not be able to install the jailbreak onto their consoles as the exploit is said to only be available on PS5 consoles running on firmware 4.03. The official post about the jailbreak says that it's possible the jailbreak will work on older versions of firmware, but confirmed that running it on one of the newer installments won't work. And even if one is on the appropriate firmware, the install only seems to work about 30% of the time. But there's also another thing that might put a damper on the excitement surrounding the jailbreak.
Advertisement
As of right now, the PS5 jailbreak will grant players access to a debug menu while also allowing users to install PS4 PKG files — such as the notoriously scarce "P.T." — and granting them read/write access. However, code execution is not currently a possibility. For instance, while PS5 players can now install "P.T." onto their consoles, they won't actually be able to open it and play it.
So yeah, this jailbreak is extremely limited for right now. However, given more work and exploration from technologically savvy users, it could soon become a full-blown jailbreak that will give PS5 players unfettered access to their consoles.