Overwatch 2: Every Change To Bastion That You Need To Know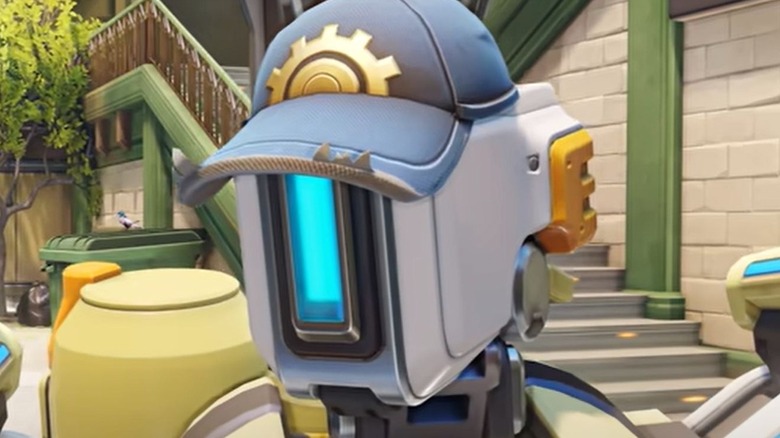 Activision Blizzard Inc.
In 2016, "Overwatch" was one of the fastest selling games in the month of May, topping massive IPs such as "Doom" and "Uncharted." Since then, the game and its long list of unique playable heroes has grown more and more popular. Fans of the game will likely be pleased at the fact that many of the classic "Overwatch" heroes are returning for "Overwatch 2." However, just because they are returning, doesn't mean they won't be changed. 
These even applies to one of the series' most popular damage-dealing heroes, Bastion. In the original "Overwatch," Bastion's abilities include the use of an immobile sentry gun; the use of a mobile automatic gun; self-healing; shifting between varying weapon configurations, including "Recon" and "Sentry"; turning into a mobile tank and a defensive buff. When it comes to Bastion in "Overwatch 2," not all of these abilities are quite the same. Here are the big changes you need to know.
Bastion's Overwatch 2 changes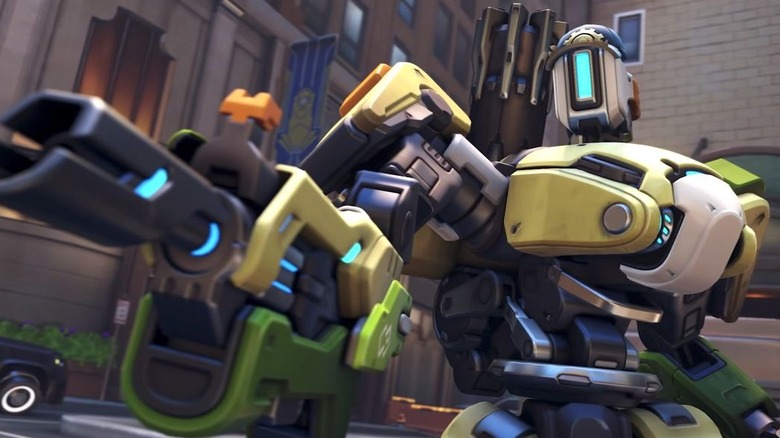 Activision Blizzard
As revealed in a rework overview video from the "Overwatch 2" dev team, as well as the extensive post-beta patch notes, a number of changes have been made to "Overwatch" heroes in "Overwatch 2." Two of Bastion's powers — Self Repair and the ability to turn into a tank — have been removed in "Overwatch 2." In addition, the automatic gun available in Bastion's "Recon" configuration now has a damage increase and a fire rate reduction.
The damage-dealing hero also has some new abilities heading into "Overwatch 2." For example, the A-36 Tactical Grenade is an ability allowing Bastion to shoot out grenades that can ricochet off of walls and stick to enemy players for a nice bit of AoE damage. Perhaps Bastion's most impressive "Overwatch 2" upgrade is another new weapon configuration: Artillery. This allows Bastion to lock into place and transform into a full-on artillery cannon. Players can then target large areas with a barrage of attacks that can even pass through ceilings. 
While "Overwatch 2" is already facing controversy, many "Overwatch" diehards will nevertheless dive into the game on day one. Once they do so, choosing Bastion as a hero appears to be an incredibly viable option. Unless enemy players are using defensive abilities, Bastion's new attacks are likely to cause some serious trouble.