EA Confirmed What Fans Suspected About Need For Speed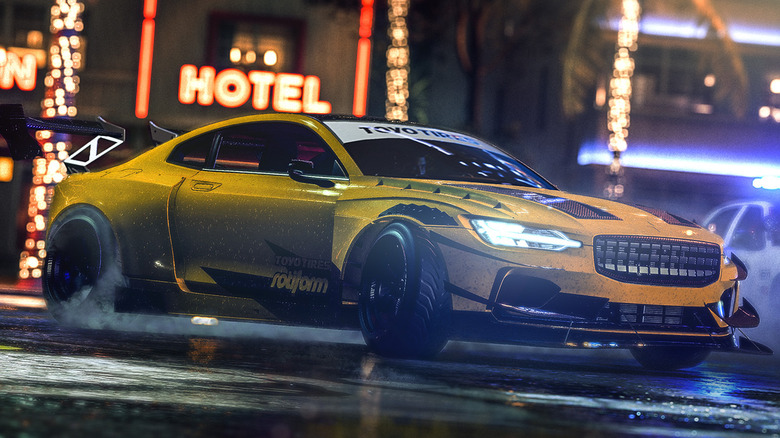 Electronic Arts
EA has officially confirmed that there is a new "Need for Speed" game coming, although fans will have to wait to see it. While EA hasn't done more than set a trailer premiere for the new game for Oct. 6 at 8 AM PT, a ton of information about the new game has leaked, with some information coming directly from EA's own website. Shared on Twitter by Wario64, the title of the new game is "Need for Speed: Unbound" and the key art has a car doing a burnout, which is spewing yellow graffiti with anarchy symbols in it. The last "Need for Speed" was "Heat," which was released in late 2019.
Other bits of information include the release date of Dec. 2, 2022, (via Gematsu) and that the game will only be on current-gen consoles, meaning Xbox Series X|S, PS5, and PC only (via Tom Henderson). This lines up with EA's plan to release more current-gen games. Venturebeat's Jeff Grubb (via VGC) said that "Need for Speed: Unbound" is going to have realistic graphics like other racing games, but is going to have an anime aesthetic to go along with that. Grubb described the look by saying, "You know when you see a car commercial or something like that and the car's driving around, but then cartoons flames and stuff are flying off it? That's the kind of the aesthetic that they seem to be going for." 
While the game hasn't been fully revealed, fans are already split on "Need for Speed: Unbound."
Fans are split about the new Need for Speed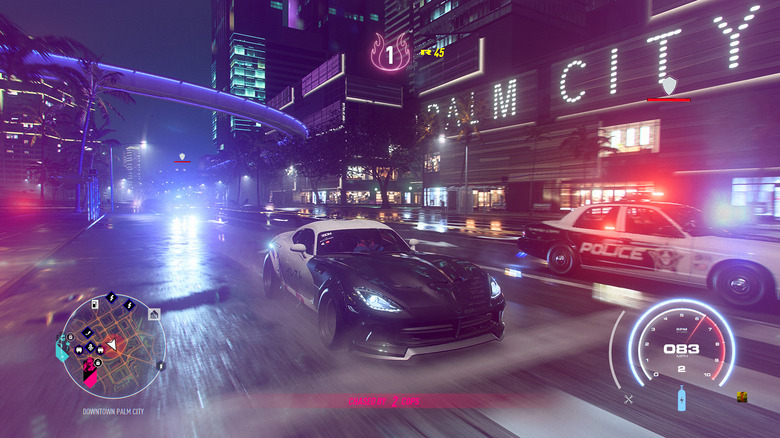 Electronic Arts
In a Reddit post discussing the leaked key art, one fan wrote "Gotta throw in those anarchy symbols to show it's cool and edgy!" mocking the design of the game's art. Another person said that the graffiti makes the game look dated. In a different Reddit thread discussing the art, one person defended it, writing "I don't care what anyone says, a car racing game with a unique visual design is sorely needed these days in a sea of sterile, realistic-looking simcade track racers. Regardless of how this game turns out, I'm glad they're at least trying something different."
Other people were optimistic about the new game, saying that most racing games are too focused on the simulation aspect, and that "Need for Speed" has historically done a better job focusing on a more arcade-like style of playing. Even games like "Forza Horizon 5" lean too far into the simulation aspect for some fans. Another commenter tried to remind people that they shouldn't draw any massive conclusions based on leaked key art. Overall, it seems like some fans want to give a new "Need for Speed" a chance, but others are already dismissive based on the little bit they have seen. Fans won't have to wait too long to see the full reveal trailer, which releases on Oct. 6 at 8 AM PT on the "Need for Speed" YouTube channel.