This Is Warzone's Best AX-50 Loadout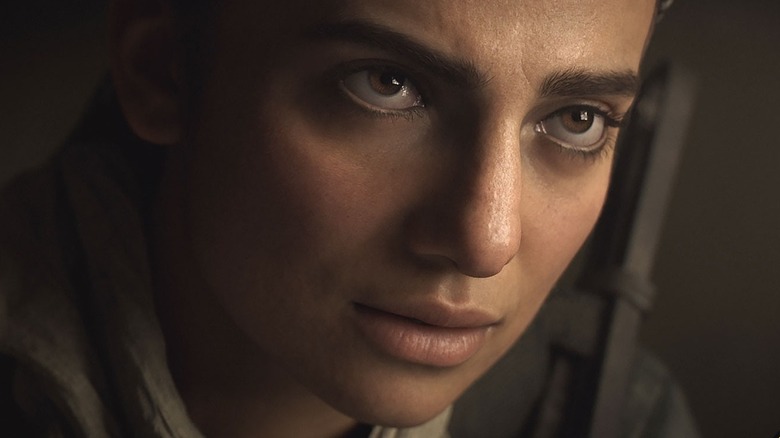 Activision
"Call of Duty: Warzone" has quickly become one of the most popular battle royale games of this generation. Because of this, the "Warzone" competition has gotten incredibly fierce. With Activision constantly implementing several new methods to discourage cheaters, players have never had a better chance to succeed. That being the case, if you don't have the correct loadout when facing off against a lobby full of these dedicated "Warzone" players, you still don't have a chance. 
In order to face off against these ruthless lobbies, most players opt to equip their loadouts with assault rifles and SMGs, according to a list of the game's most-used weapons researched by Dexerto. With that in mind, perhaps the best counter for a short-to-mid-range weapon like the assault rifle and SMG is a sniper. And if you're going to grab a sniper, there's really no better option in "Warzone" than the AX-50. 
However, without the proper attachments, even the coveted AX-50 can turn out to be fairly useless. To make sure you have a chance at being the last man standing in a cutthroat "Warzone" lobby, here's how you need to equip your AX-50.
The best AX-50 loadout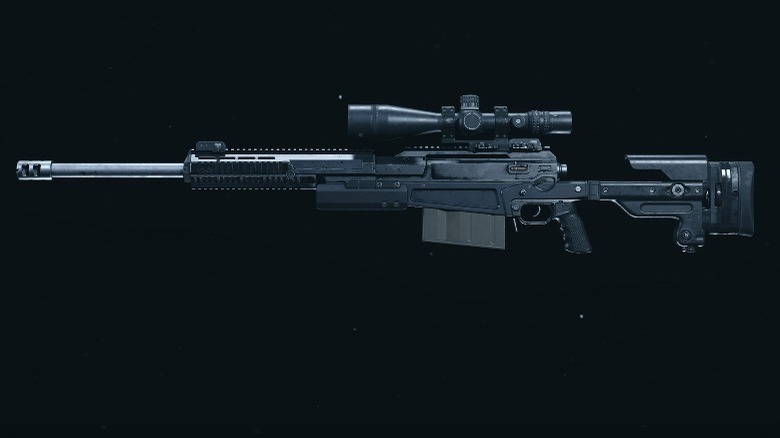 Activision
The attachments for the perfect AX-50 loadout are as follows: For the muzzle, use the Monolithic Suppressor; add Stippled Grip Tape for the rear grip, then add the Singuard Arms Assassin stock and the 32.0" Factory Barrel. Top it all off with the Tac Laser to improve accuracy. The consensus on this loadout is mostly universal. In particular, this loadout is recommended for buffing the AX-50's accuracy, range, and mobility, according to Dot Esports. What's more, it also boosts the weapon's bullet velocity, Upcomer reported. 
There is some debate as to whether one should choose the Monolithic Suppressor over the Lightweight Suppressor, however. Although the Monolithic Suppressor boosts damage range, the AX-50 already kills an enemy player with one headshot beforehand, as noted by PCGamesN. No matter which muzzle you chose to go with, these loadouts are sure to give you the upper hand in "Warzone." Players are willing to do anything to get ahead in this game, including changing all of their base settings, so you'll need whatever advantage you can get.