The World's Biggest Pokémon Collection Will Soon Be Up For Grabs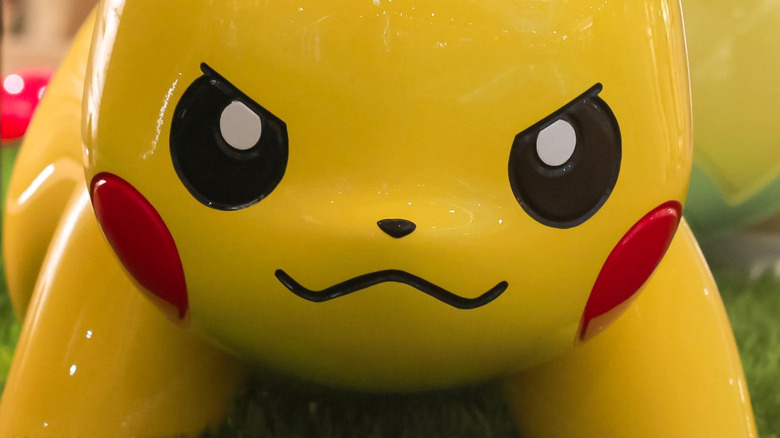 Hannari_eli/Shutterstock
Every Pokémon fan knows the phrase "Gotta catch 'em all!" but only one fan in the United Kingdom came close to achieving the mantra — and now she's selling the entire lot. As reported by the BBC, an anonymous woman in Hertfordshire, England, has prepared to sell her entire collection of Pokémon memorabilia as a single auction item. The woman had previously held the world record for the largest single collection with over 20,000 individual items. In images from the auction house, stuffed animals, Pokémon cards, and collectible statues can be seen, making it a diverse collection of Pokémon merchandise.
The entire collection is anticipated to be worth about £300,000, or $330,000. While the auctioneers haven't specified, one item that could propel the lot up to that price might be the Pokémon cards included in the collection. With some of the most expensive Pokémon cards ever sold fetching six digits, people have done some wild things for the collectibles, like steal $70,000 worth of them from a card shop. 
While each and every item that's part of the collection has yet to be revealed, some information is available about a few of the highlights and why this collector finally decided to part with their sizable treasure trove.
Why the world's largest Pokémon collection is up for auction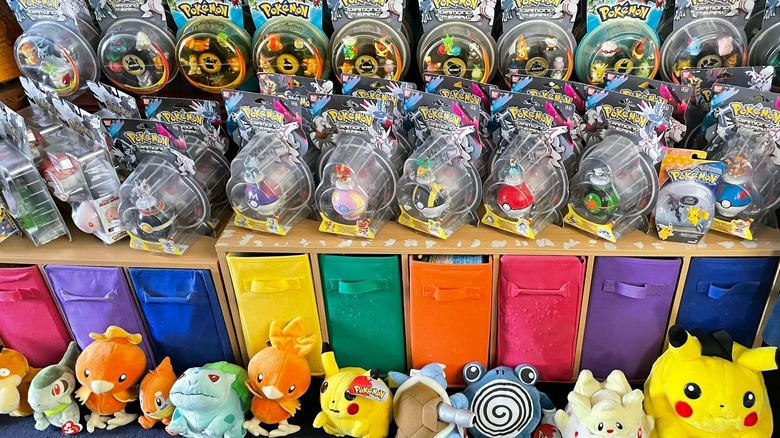 Hansons Auctioneers
While it's clear that the collection owner loves Pokémon, she told the BBC that she is selling the collection due to financial hardship but plans to keep a few of her favorite pieces from the collection. She had been amassing the collection for about two decades, nearly as long as the Pokémon franchise has existed. The collection includes a wide variety of merchandise, like video games, printed media, and rarer oddities from the Pokemon Company's long history.
The auctioneers said that the Guinness World Record certificate would not be included in the collection, as the owner plans to keep it. David-Wilson Turner from the toy department of Hansons Auctioneers said, "This is a fantastic once-in-a-lifetime opportunity to own the single largest collection of Pokémon memorabilia that has ever come to the market." Turner continued by saying that the price of all Pokémon merchandise has been increasing in value over the past few years and that people who played while growing up are spending large amounts of money to buy older merchandise. 
Of course, not every Pokémon fan has that kind of money to throw around, but for any that do, this is one heck of a way to kickstart any journey to catch 'em all.