London Man Sentenced For Shocking $70k Pokemon Card Theft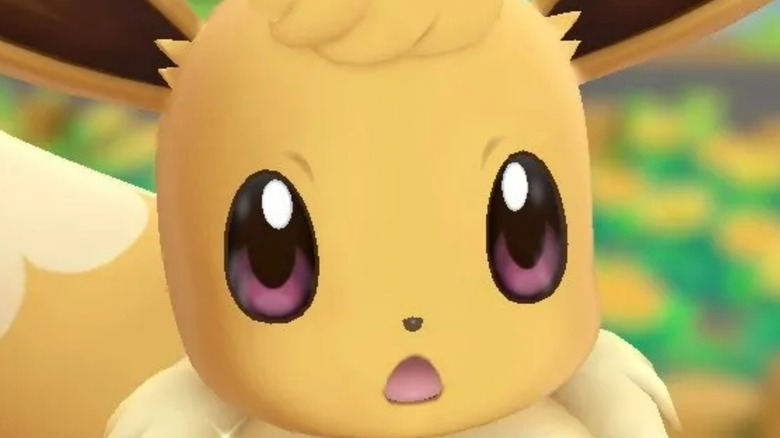 Nintendo
"Pokemon" cards can be incredibly valuable, which has led to scalpers and other devious collectors ruining the hobby for others. Anyone who works with trading cards generally learns pretty quickly just how lucrative the business can be. One UK man knew just how much the "Pokemon" cards were worth at the warehouse where he worked, and he ended up stealing over $70,000 USD worth.
As reported by the UK news outlet Daily Mirror, 28-year-old Kyriacos Christou worked for Magic Madhouse Limited, a company owned by Michael Duke that sells tabletop gaming merch online, including "Pokemon" and "Magic: The Gathering" cards. Duke noticed that expensive stock started disappearing around Christmas 2021, so he set up cameras this past April to see what was going on. The cameras caught Christou pocketing cards, which led to the authorities being called.
While Christou denied stealing anything to the police initially, he couldn't deny the fact that several of the cards were still in his pocket. After being caught red-handed, Christou admitted to taking other cards from the warehouse. In fact, over half a million cards were discovered at his mother's house. Christou denied that all of these cards were stolen, maintaining that some of them were his brother's, who also sells cards online and has a YouTube channel devoted to them. Ultimately, Christou was sentenced to 16 months suspended for two years. He has also been ordered to serve 175 hours of unpaid work. However, Christou can avoid his jail time altogether if he follows some specific directives from the presiding judge.
The lasting effects of stealing Pokemon cards
According to the Daily Mirror, the judge gave Christou a way to avoid jail time if he pays £6,000 (roughly $7,300 USD) to Duke for the cards that weren't recovered by the police or given back voluntarily by Christou, who had been selling the cards on his own eBay account. 
Duke explained that the incident has left him in extreme distress, saying, "I spoke to a therapist and suffered some psychological issues which caused me to also need to speak to my GP as they were affecting my day-to-day life. I was suffering anxiety due to this incident and the offense has caused me many sleepless nights due to trust issues and the fear it may be repeated from other employees."
This isn't the first time that someone's been handed a hefty sentence over "Pokemon" cards. Earlier this year, a Georgia man was put in prison over a Charizard card that he bought for nearly $60k after scamming the government out of COVID relief funds.