Call Of Duty Might Continue A Divisive Series In 2025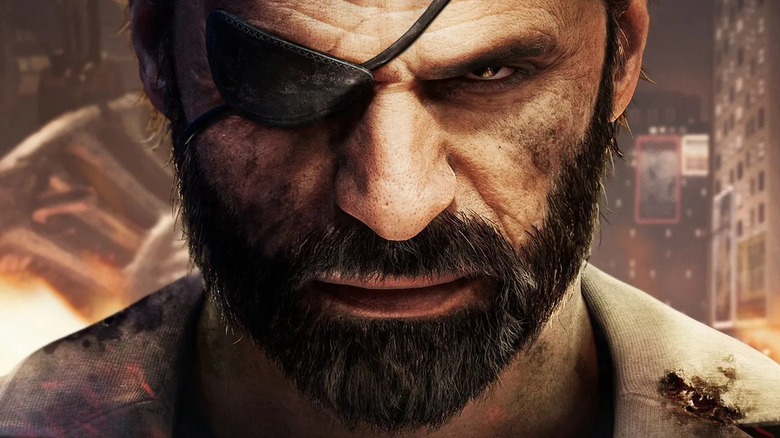 Activision
"Call of Duty" is a series that first entered the scene in 2003. Since then, publisher Activision has teamed up with multiple developers to pump out 18 sequels, with another seemingly always on the horizon. As longtime fans of the series know, even "Call of Duty" games have best and worst entries. Take 2021's "Call of Duty: Vanguard," for example, developed by Sledgehammer Games. It received a mixed critical reception and failed to meet expectations. Activision claimed the game flopped for a bizarre reason, blaming its World War 2 setting.
While some fans might contend Activision's allegations, this wouldn't be the first time a "Call of Duty" game featured a divisive backdrop. "Call of Duty" has become known for occasionally taking the series in a new direction, changing the staple "Call of Duty" gameplay and theatre of war to keep things interesting — but sometimes it backfires. 2014 offered a prime example with "Call of Duty: Advanced Warfare." 
For those who may have forgotten, "Advanced Warfare" ditched the grounded, real-world setting of the previous "Call of Duty" games and went full-on sci-fi. In both the campaign and multiplayer, players were equipped with an Exoskeleton that significantly changed movement options, and players also got to experiment with some futuristic energy weapons. Although some enjoyed the futuristic setting, there were plenty who hated it. But as it turns out, gamers may soon be returning to the divisive world of "Advanced Warfare."
Back to the future?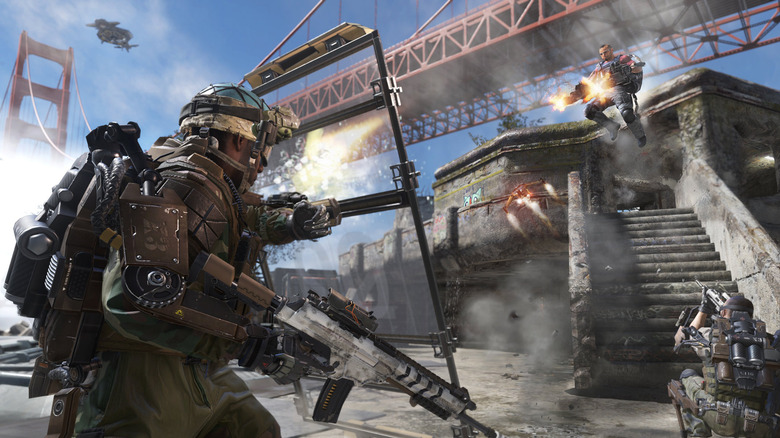 Activision
On October 5, Ralph Valve at Whatifgaming leaked what he claimed was information about a new "Call of Duty" title slated for a 2025 release. The 2025 "Call of Duty" will reportedly be an "Advanced Warfare" sequel developed by Sledgehammer Games. Some fans feel inclined to trust Valve's information, as he has a track record of leaking real "Call of Duty" content, like the "Modern Warfare 2" beta dates, before Infinity Ward formally announced them.
Some may be disappointed if "Advanced Warfare" gets a sequel, but it seems like there are plenty of players ready to give the setting another shot. Streamer Nickmercs took to Twitter to say, "'Advanced Warfare' [is] hella underrated. A battle royale in that 'AW' exo-suit would go CRAZY!" That said, some fans have their doubts, saying, "Call of Duty won't ever do another Advanced Warfare because they have to appeal to the 99.9% casual players (I don't blame them) and jetpacks are a major skill-gap they don't want."
Valve alleges that the decision to make a sequel to "Advanced Warfare" was made after receiving negative feedback about "Vanguard" — leading to the team abandoning a "Vanguard" sequel. Valve also claims that Treyarch will still release a "Call of Duty" title in 2024 but didn't have more to add on the subject. If these rumors are accurate, "Call of Duty" fans will have to ask themselves if they're ready to go back to the future.