How Adriana Chechik Was Tragically Injured In TwitchCon's Foam Pit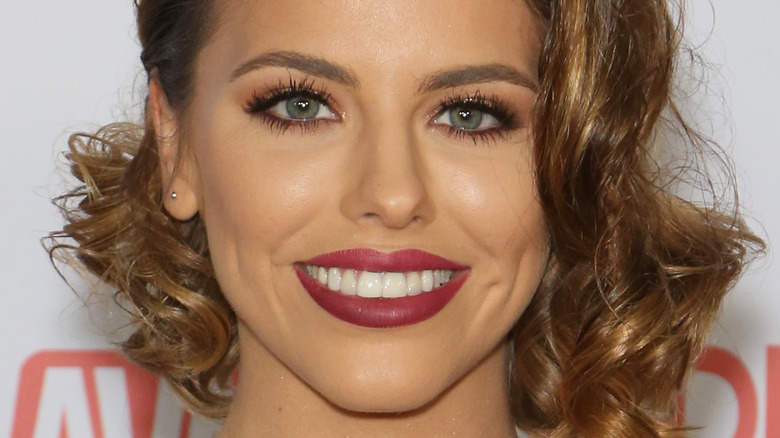 Gabe Ginsberg/Getty Images
TwitchCon can be a lot of fun for streamers and their fans. Not only does it present a unique opportunity for content creators and their followers to meet face to face, but the con also hosts plenty of other events, including special panels and concerts. Unfortunately, this year's TwitchCon San Diego also played host to a foam pit as part of a Lenovo promotion — one that apparently led to a prominent streamer's back being broken in two places.
Advertisement
Attendees at this year's TwitchCon had the option of doing "battle" above a massive foam pit, which seems like a lot more fun in theory than it was in execution. Unfortunately, a number of these participants have ended up with injuries after jumping into the pit. As seen in a video of the event shared by Clippy Chimp, Twitch streamer and adult entertainment star Adriana Chechik took a flying leap into the padding below and immediately seemed to regret it. In the clip, she can be seen rolling over in pain shortly after landing.
Chechik later updated fans on the situation by tweeting, "Well, I broke my back in two places and am getting surgery to put a meter rod in for support today. Send your support. When it rains it pours and I am definitely feeling the rain right now." Shortly after, variety streamer EdyBot tweeted, "I'm the other girl in the video and a friend of Adriana. She would love to hear from other people who were injured in the same pit... I fell very lightly, and still felt a jolt up my back, and had pain for the rest of the night."
Advertisement
However, it quickly came to light that Adriana Chechik was far from the only person injured in the event.
Adriana Chechik wasn't alone in her injuries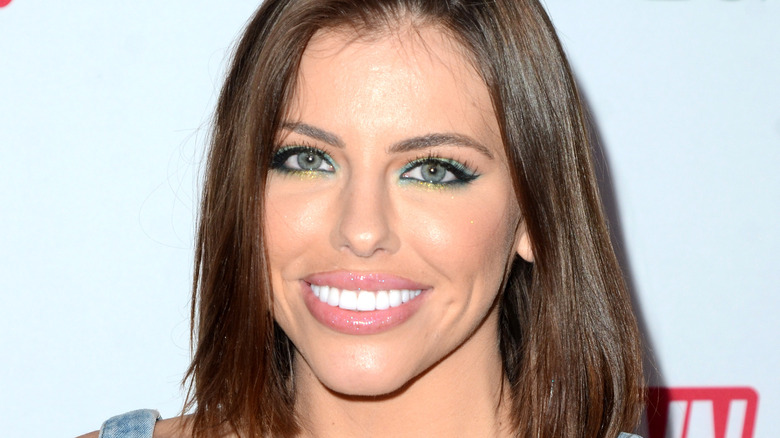 Kathy Hutchins/Shutterstock
Once EdyBot asked for fans to come forward with their stories from the foam pit, the floodgates were opened. A number of people came forward to talk about their own injuries or those suffered by their friends after leaping into the pit. One person mentioned that their back had been hurting ever since going in, but that they had merely fallen into the pit, rather than jumped. Streamer LochVaness posed for a picture in which she can be seen seated in a wheelchair in the infirmary after dislocating her knee. She explained that all participants in the foam pit challenge have to sign a waiver, so they may not have any legal recourse in the event of an injury. LochVaness also expressed a feeling that she'd never feel totally safe at TwitchCon again, and added that she discovered she also has a sprained ankle following the event. Fellow streamer Zums also reportedly broke an ankle "all three possible ways" at the con, while some others only experienced minor injuries.
Advertisement
According to EdyBot and others, the foam pieces in the pit had a number of gaps between them and weren't stacked especially deep, which meant that it was easy to fall or jump in and go straight to the floor below. BuzzFeed reported that the foam pit was eventually closed at some point on Sunday, before the official end of the con. BuzzFeed corroborated the claims that the foam pieces weren't packed high enough for safety, with reporters Steffi Cao and David Mack noting, "the pit was less than 2 feet deep at one point. Some kind of mat appeared to be underneath the foam, covering the convention center's concrete floor." 
What's next for TwitchCon, Lenovo, and Adriana Chechik??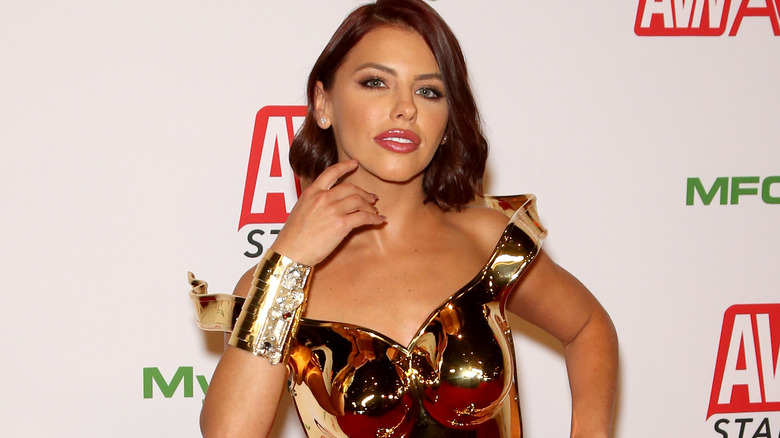 Gabe Ginsberg/Getty Images
So what does the con plan to do in response to these stories of bodily harm? A few outlets have since reached out to both con organizers and Lenovo, which directly sponsored the foam pit. A spokesperson for Lenovo confirmed to Kotaku that the company was indeed investigating the root cause of the injuries, but declined to weigh in further. Lenovo and Twitch declined an opportunity to comment directly to BuzzFeed, but one of the volunteers at the Lenovo Legion booth explained that the foam pit had specific rules that participants were encouraged to follow.
Advertisement
The Washington Post's Nathan Grayson, who was also present at TwitchCon, reported hearing that multiple attendees did indeed break the rules in the foam pit, which included things like not being allowed to strike one another in the face. However, Grayson was also among the journalists who confirmed that the pit was definitely shallower than one might expect, which led him to question whether or not the con organizers and its partners might help pay for the medical bills incurred during the event.
It remains to be seen what Twitch or Lenovo will do next, but the injury of a major name like Adriana Chechik definitely seems to have brought extra scrutiny to the situation. For her own part, Chechik has kept fans updated on her condition, mentioning on Twitter that she received, "Two breaks in my back, metal rods in my back and a bruised ego this weekend." However, she still has plans to stream for her adoring fans.
Advertisement