Fallout: New Vegas Studio Heads Off Sequel Rumors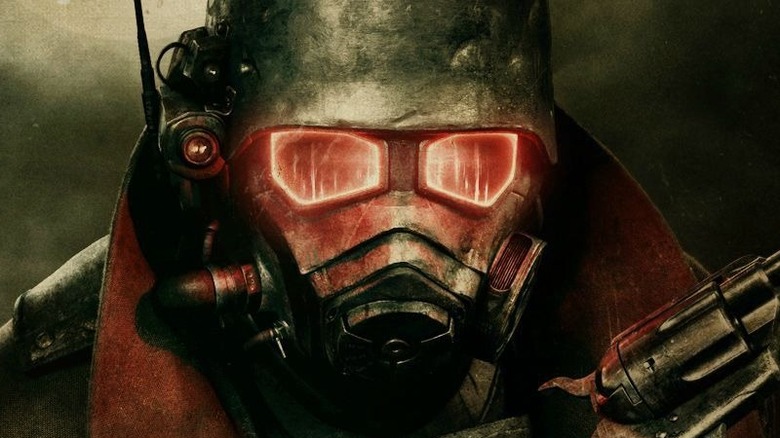 Bethesda Softworks
Bethesda may have shepherded the "Fallout" series since the release of "Fallout 3" in 2008, but that doesn't mean it's the only developer to explore the post-apocalyptic wasteland. Another developer is responsible for what is often ranked as one of the best entries in the franchise.
In 2010, Obsidian developed "Fallout: New Vegas." While it was certainly flawed, with numerous bugs and glitches popping up during gameplay at the time of launch, its story and characters stood out and made the spin-off a favorite for many fans. Obsidian has been busy with other projects since then, currently working on titles like "Pentiment" and "Outer Worlds 2," but that doesn't mean it couldn't take a moment recently to pay its respects to the "Fallout" series and head off any possible rumors that it was getting back into it.
This week marks the 25th anniversary of the release of the original "Fallout." Although there was no grand celebration of the post-apocalyptic action-RPG franchise, Bethesda at least commemorated the occasion with a tweet celebrating the series. In response, Obsidian chose to respond with a tweet of its own that both honored the series and jokingly referenced its own history with the games.
Obsidian is too busy to get back to Fallout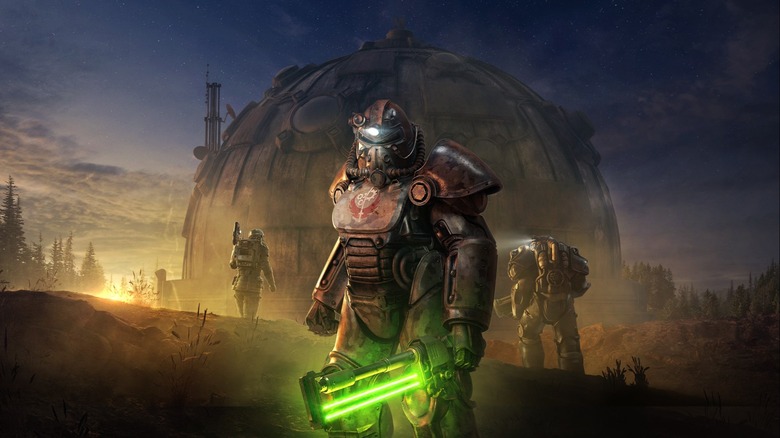 Bethesda Softworks
In its own celebratory tweet, Obsidian expressed its appreciation for "Fallout" and for the opportunity to be a part of the series. It also made it clear, albeit in a joking tone, that fans shouldn't expect another Obsidian entry in the franchise any time soon. "And before anyone asks, our plates are pretty full right now, so no," concluded the tweet, cutting off fans before they could begin to speculate.
More than a few fans expressed frustration at Obsidian's announcement and are still longing for a "New Vegas" sequel, but there's still reason to be optimistic for the future. In addition to the multiple titles Obsidian is working on, there's also plenty more "Fallout" in the future.
Fallout 5 has been confirmed by Bethesda's Todd Howard, but it's likely years away from release. In the meantime, a TV show based on the series is currently being developed for Amazon Prime. Fans may not be getting "New Vegas 2" anytime soon, but that doesn't mean there won't be plenty of trips back to the retro-future of "Fallout" in the years to come.