Former Bayonetta Actor Asks Fans To Boycott New Game After 'Insulting' Offer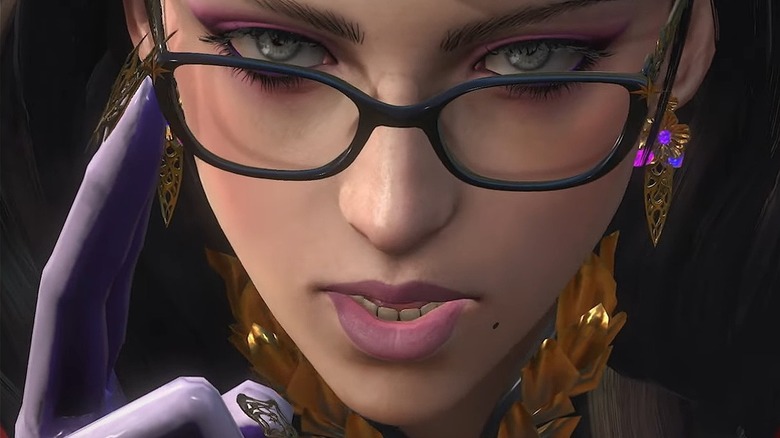 Nintendo
Fans may finally know why Hellena Taylor won't be returning to voice the iconic role of Bayonetta in the next entry of the series. For some time now, fans have been aware (and upset) that Taylor wouldn't be back for "Bayonetta 3." And according to the actress, it's because the people behind the game downright insulted her.
Advertisement
Back in Sept. 2021, fans began suspecting something was amiss when Taylor tweeted what seemed to be a goodbye message to the franchise. One fan responded by saying he couldn't imagine anyone else behind the voice of Bayonetta, to which she replied, "Well you might have to." Over a year later, Taylor's departure from "Bayonetta 3" was officially confirmed. Speaking with Game Informer earlier this month, the game's director, Yusuke Miyata, revealed that Taylor had been replaced by industry veteran Jennifer Hale in the title role. When asked about the reasons for the recasting, Miyata did not get into any specifics, instead telling the outlet, "Various overlapping circumstances made it difficult for Hellena Taylor to reprise her role."
Advertisement
And now, fans know Taylor's side of the story. As she explained in a video uploaded to social media, the actress was only offered a few thousand dollars to reprise her role – despite the enormous financial success of Nintendo and PlatinumGames' "Bayonetta" franchise.
Why Hellena Taylor left Bayonetta 3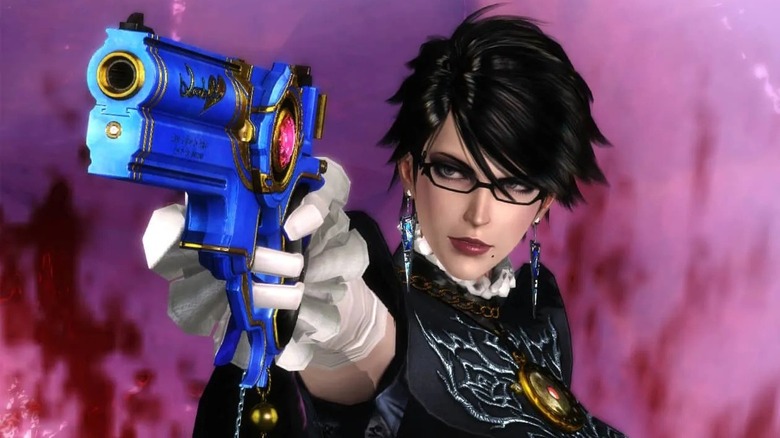 Nintendo
The video begins with Taylor offering a kind greeting and smile to the camera, before informing the audience why she chose to leave "Bayonetta 3." 
Friends, Worldlings, Bayonutters. Hear ye!#PlatinumGames #Nintendo #Bayonetta #Bayonetta3 #Bayonutters #Boycott #NintendoEurope #NintendoAmerica #NintendoJapan pic.twitter.com/h9lwiX2bBt

— Hellena Taylor (@hellenataylor) October 15, 2022
Advertisement
"Bayonetta franchise made an approximated $450 million. That's not including merchandise," Taylor said, before listing off her impressive history and credentials. She explained that she trained many years to develop her skills as a performer. She continued, "And what did they think this was worth? What did they offer to pay me? The final offer to do the whole game ... was 4000 US dollars."
Taylor called the offer "an insult" and urged fans to boycott the game upon its release. Instead, Taylor said, players should give whatever they were planning to spend on "Bayonetta 3" to the charity of their choice. "I didn't ask for too much. I was just asking for a decent, dignified living wage. What they did was legal, but it was immoral," Taylor said. 
Advertisement
The actor wasn't through, however. In fact, she continued to lay out her grievances with Nintendo and PlatinumGames in a series of video clips. At the top of the second one, she told her fans that she's much more like her famous character than anyone expected, and that she wasn't afraid of standing up for herself with these messages.
Hellena Taylor tells her side of the story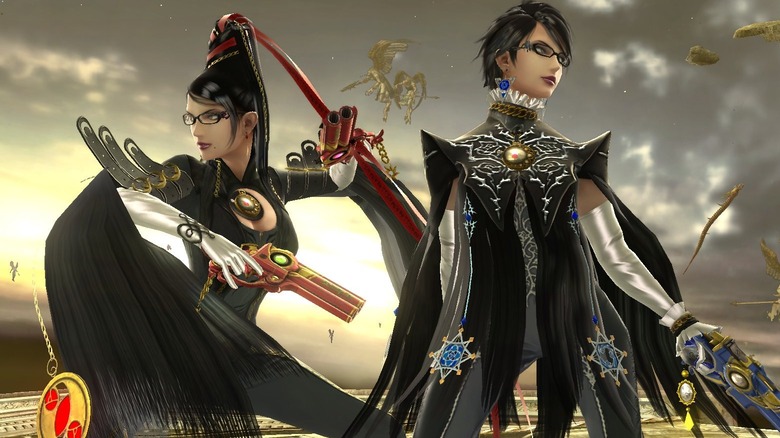 Nintendo
"I understand that boycotting this game is a personal choice, and there are those who won't," Taylor said in her second video message. "And that's fine. But if you're someone who cares about people, who cares about the world around you, who cares about who gets hurt with these financial decisions? Then I urge you to boycott this game."
Advertisement
Part 2. #PlatinumGames #Nintendo #Bayonetta #Bayonetta3 #Bayonutters #Boycott #NintendoEurope #NintendoAmerica #NintendoJapan pic.twitter.com/iiaiVp1lyn

— Hellena Taylor (@hellenataylor) October 15, 2022
She went on to say that she's been tremendously hurt by the way she's been treated by the developers and publishers behind "Bayonetta 3." Taylor explained, "I suffered fom depression and anxiety. I worried that I was going to be on the streets. That terrified me so much that once I was suicidal." She further indicated that she was most likely violating an NDA by speaking out against Nintendo and PlatinumGames, but that she needed to tell her side of the story.
According to Taylor, she was required to re-audition for the lead role in the new "Bayonetta" game, which ultimately led to the aforementioned offer. She also refuted any notion that her schedule was too crowded for her to take on the part, and felt betrayed to see another performer taking her place.
Advertisement
Taylor's video was certainly noticed by many. Only a few hours after its posting, it had garnered millions of views. Shortly thereafter, "Bayonetta 3" executive director Hideki Kamiya seemingly responded to the allegations on Twitter. "Sad and deplorable about the attitude of untruth," Kamiya wrote. "That's what all I can tell now. By the way, BEWARE OF MY RULES." This presumably refers to Kamiya's pinned tweet, which states that he's not afraid to block anyone who insults him.
Bayonetta arrives in stores Oct. 28, but fans may now have serious second thoughts before putting down money for it.
If you or anyone you know is having suicidal thoughts, please call the National Suicide Prevention Lifeline​ at​ 1-800-273-TALK (8255)​.