Nintendo Confirms What Fans Suspected About Bayonetta's Voice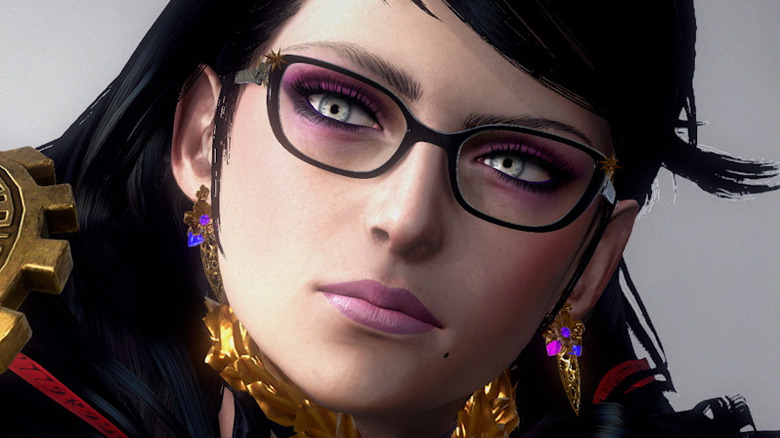 Nintendo
Eights years after the debut of its predecessor, "Bayonetta 3" looms on the horizon. Both Nintendo and PlatinumGames remained fairly tightlipped regarding the follow-up until 2022. News of its family-friendly mode raised some eyebrows, but series creator Hideki Kamiya shut down Nintendo censorship rumors. While fans were relieved to learn that Nintendo isn't interfering with the creative vision of the developers, the hint of bad news from Bayonetta's voice actor left them with different concerns about the sequel.
Advertisement
Last year, Hellena Taylor set fans buzzing when she responded on Twitter to a player who expressed: "I can't imagine Bayonetta without your amazing voice." "Well you might have to," Taylor replied. People weren't sure what to make of this at the time, but Nintendo has confirmed at last that Taylor won't reprise the role. Instead, another seasoned performer in the gaming industry will portray Bayonetta in the third installment.
Jennifer Hale takes the lead in Bayonetta 3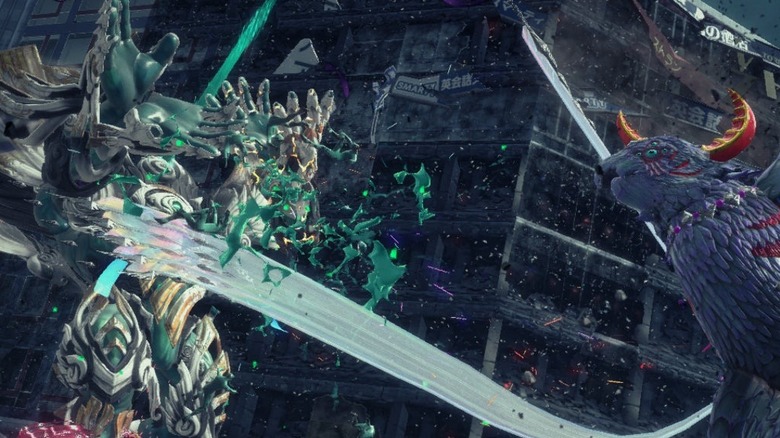 Nintendo
As revealed by PlatinumGames in an interview with Game Informer, Jennifer Hale has stepped in to voice the titular character in "Bayonetta 3" due to some manner of complications. According to game director Yusuke Miyata, "Various overlapping circumstances made it difficult for Hellena Taylor to reprise her role." Miyata didn't clarify what these circumstances were, but he did attempt to reassure fans of Hale's performance.
Advertisement
"We held auditions to cast the new voice of Bayonetta and offered the role to Jennifer Hale, whom we felt was a good match for the character. I understand the concerns some fans have about the voice change at this point in the series, but Jennifer's performance was way beyond what we could have imagined. I'm confident that her portrayal of Bayonetta will exceed our fans' expectations." Atsuko Tanaka will continue to voice Bayonetta in the Japanese version of the title. Game Informer's Marcus Stewart stated that Hale's performance sounds quite similar to Taylor's.
Hale has a long history of acting credits that demonstrate her range. Likely best known as the Female Commander Shepherd from the "Mass Effect" series, Hale has voiced Rivet in "Ratchet & Clank: Rift Apart," Ashe from the "Overwatch," and Samus Aran in the "Metroid Prime" games — in addition to many more performances throughout film, TV, and video games. Fans won't have much longer to wait to hear just how Hale rises to the occasion when "Bayonetta 3" launches on October 28.
Advertisement